Whenever we do readership surveys, the Failures column consistently ranks as one of the most popular parts of The Construction Specifier. Over the years, Deborah Slaton and David S. Patterson (along with many guest authors) have used the magazine's final page to delve into what went wrong with a building, and explore how it could have been prevented.
As it is always limited to a single page, the Failures column must be concise. Given the practicalities of layout, photos are often left on the cutting room floor to make more space for the text.
For example, the November issue's column, "Terra Cotta: No Bad Repair Goes Unpunished,"  included two pictures of a cladding installation that faced numerous issues. A third image, pictured below, was omitted.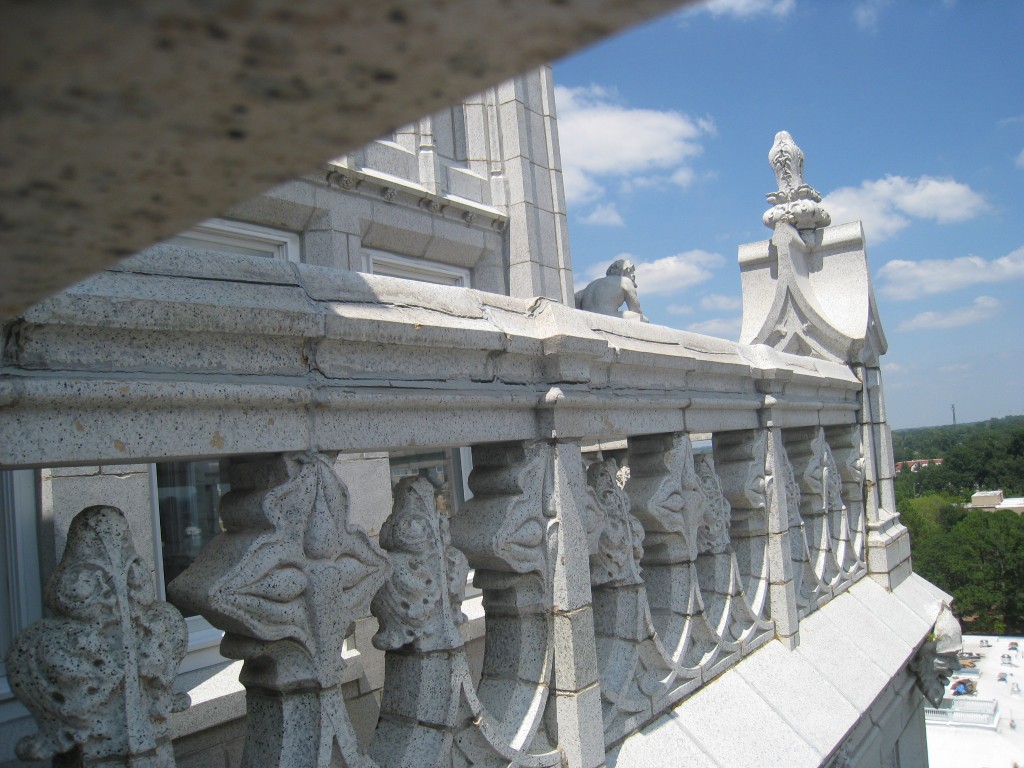 In the photo, the balustrade top rail was repaired by surface application of a sealant, but this did not effectively deal with the underlying problem—corroding embedded steel. Continued cracking extended through the sealant 'repair,' allowing water to continue to enter the open fissure, accelerating the steel's corrosion.
The example supports Slaton and Patterson's assertion "failure of terra cotta repairs often occurs because the work did not address the causes of distress."