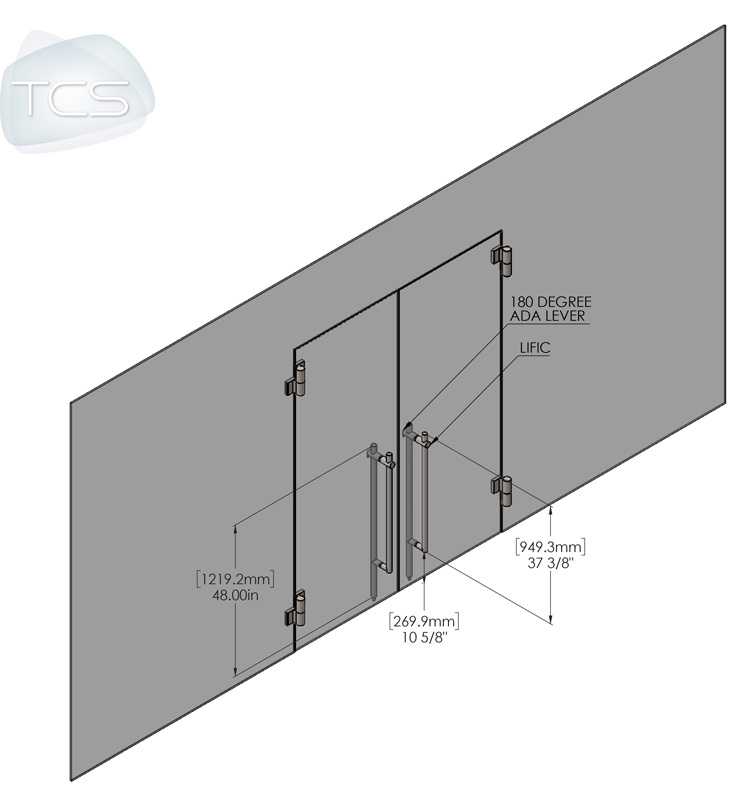 Shape as a common error
A thumb-turn actuator is one of the most common errors architects and designers make when specifying handles. This actuator requires a two-point dual action, such as press and rotate, to operate. A lever-pull handle requires only a one-point lever actuator to operate and is a compliant solution.
Avoiding mistakes can be as simple as reviewing ADA guidelines and doing some pre-planning before construction begins or products are purchased for installation. It is also crucial to check with suppliers to see which ones align with ADA codes and their impact on the project. These steps can save the cost of redoing a project.
Conclusion
Understanding and working within the guidelines of accessibility codes benefits owners, architects, and designers, especially economically. If the correct architectural hardware is specified from the beginning, this provides peace of mind and confidence that approved, proper design solutions are being selected and installed. This eliminates expensive change orders and costly error replacements, per site inspectors and compliance regulators.
Since the act went into effect, accessibility into and within any building for everyone is the standard—whether the project is a retrofit or new construction. There are regularly updated building codes and requirements to follow at federal, state, and local levels. Sometimes, these are clear-cut, but other times, they may be conflicting.
The best way to handle them and ensure compliance is to work with manufacturers experienced in accessibility code compliance. Architects and designers need to check and re-check their interior glass doors and hardware before specifying products and installing them. A little pre-planning in the beginning ensures a job done right at final inspection.
Michelle Witherby, COO, together with sibling Paul Witherby, founded Miami based T-Concepts Solutions (TCS) in 2001, and today, the company is one of the fastest-growing global suppliers of architectural hardware for glass doors, serving both residential and commercial markets. Witherby leads the operations, marketing, and international sales and partnerships for the company. Her passion for modern design and specialty architectural products, and their influence specifically on mixed-use and hospitality construction helped to segue TCS from an industrial design house into the world of architecture and design. Witherby studied international business at the University of Georgia. She recently co-authored the ADA Compliance Guide, available for download at t-concepts.com/ada-compliance-guide. Witherby can be reached via e-mail at michellew@t-concepts.com.
Paul Witherby, CEO, is an expert in industrial machine design and fabrication. An early innovation in his career was designing sliding door systems for space-saving efficiency on factory production floors. The technology was soon re-engineered to be used for many multifamily and hospitality projects around the United States. From there, Witherby helped TCS become one of the first companies in the country to integrate form, function, and style with moveable wall systems, space partitions, light-sharing designs, sliding door hardware, and telescoping glass office fronts. He holds a mechanical engineering degree from North Carolina State University. Witherby can be reached via e-mail
at paulw@t-concepts.com.