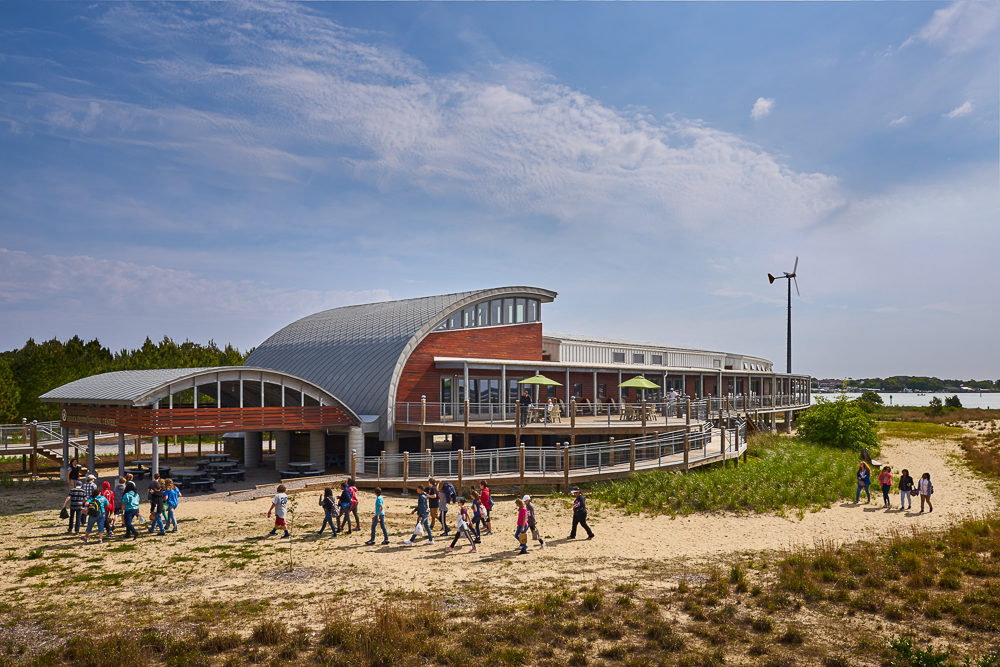 Few buildings make more energy than they use, but Chesapeake Bay Foundation's (CBF's) Brock Environmental Center is among this elite group.
Designed by SmithGroupJJR, the net-zero energy center has earned Living Building Challenge (LBC) certification from the International Living Future Institute (ILFI) for its environmentally conscious design. It produces 1.83 times more energy than it used over the past year. The certification means the one-story, 975-m2 (10,500-sf) building has also met strict criteria for water use, location, health, materials, equity, and beauty.
"The Brock Center's performance pushed the boundaries on what is possible," said project manager and design architect, Greg Mella. "Regenerative, net-positive design is more than an aspiration—it has been achieved."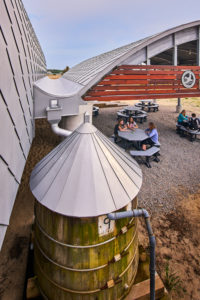 Located on the Lynnhaven River at Pleasure House Point in Virginia Beach, the center boasts 168 rooftop solar panels that produce 60 percent of the building's energy needs by converting the sun's energy to electricity. It also has a pair of 21-m (70-ft) tall, 10-kilowatt wind turbines that contribute the remaining 40 percent.
As such, the building's electric bills are $17 each month—the minimum fee to simply tie into the electrical grid. The center's excess energy goes to Dominion Virginia Power, which will issue a refund check in November.
In addition to its energy-generating features, the Brock Center harvests rainwater for potable use, collecting it from its roof and storing it in tanks located below the elevated first floor. Licensed by the State of Virginia's Office of Drinking Water, a water filtration system then filters the water for drinking, as well as hand-washing. Further, the building features waterless, composting toilets, and all greywater is channeled through an infiltration garden consisting of native plants where natural processes clean and return it to the underground aquifer.
Energy-saving features, such as natural ventilation, natural daylighting, and sunshading; efficient geo-thermal heating and cooling; and an insulated exterior envelope also contribute to the center's low-energy use.