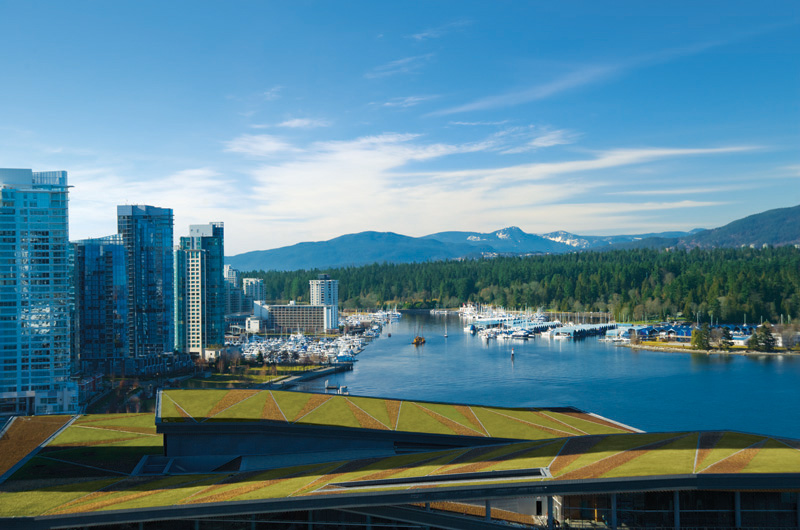 In commercial applications, continuous exterior insulation solutions that provide thermal insulation, an air barrier, and a water-resistive barrier (WRB) offer many key benefits in terms of a building's resiliency. For their part, manufacturers, trade associations, and other experts are conducting more in-field performance testing, as well as materials and life cycle studies, to ensure roofing and envelope systems better protect buildings and their occupants during storms and high wind. For example, one chemical manufacturing company utilized its own research and development in SPF in order to have its headquarters become the first property in New Jersey to achieve Double Platinum—the highest certification level for the U.S. Green Building Council's (USGBC's) Leadership in Energy and Environmental Design (LEED) program. The company reported no leaks or issues following Hurricane Sandy as a result of its SPF roofing system.
Flex House
Recent innovative building material techniques can be seen in the Flex House by Shelter Dynamics—a modular home built to achieve net-zero energy usage and serve as a showcase for products that improve water usage and indoor air quality (IAQ). At less than 71 m2 (760 sf), the Flex House is less than half the size of the average home built last year. Its unique curved roof and closed-cell SPF insulation increase its resiliency against weather events.
The proprietary sprayfoam insulation begins as two separate liquid components, expanding approximately 40 times once applied to effectively seal penetrations and gaps in the building envelope. A low exotherm property (i.e. heat goes out) results in more installed R-value with one pass of SPF. The newer generation of sprayfoam insulation is formulated with a blowing agent that has a global warming potential (GWP) of 1. This is a 99 percent reduction in environmental impact over many SPF blowing agents currently used.
In general, applying SPF to a building helps minimize any air and moisture penetration through the building envelope while also reducing energy consumption. It also affords extra flood protection. Closed-cell sprayfoam is a U.S. Federal Emergency Management Agency (FEMA)-accepted flood-resistant material, meaning it is capable of withstanding direct and prolonged contact with floodwater without sustaining significant damage.
In comparison, some standard types of cavity insulation would become waterlogged within the cavity. Under these conditions, when remediating flood damage, these materials can be expensive to remove and the walls take
a lot longer to dry out. The chemistry behind closed-cell SPF allows it to retain molecular integrity and have low moisture absorption. The material's use can make repairs considerably easier, less costly, and quicker to complete, enabling occupants to move back into their living or working spaces much sooner.
In severe weather or coastal climate zones, some cavity insulation materials may not be an option as the building's exposure ratings may make them unsuitable. However, polyurethane foam's moisture and vapor impermeability, combined with its superior resistance to heat transfer, make SPF products appropriate for multiple climate zones. In the Flex House example, Shelter Dynamics worked with the insulation manufacturer to ensure replicable results for future factory-built net-zero residential projects. The density and high adhesion of closed-cell sprayfoam help maintain the structural integrity of the house when transported to locations ranging from designated residential sites to rural wilderness areas.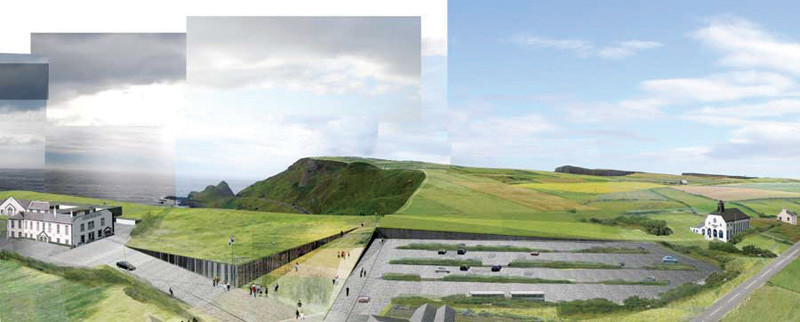 Chemistry of vegetated roofing
Examples of extensive vegetated roof projects can be found in all climate zones. Cities like Los Angeles and Toronto are now requiring these assemblies as a percentage of the total roof space. With careful plant selection, sufficient drainage, and adequate structural support, vegetated roofs can be resilient against ice buildup in winter and droughts in summer. These systems conserve energy, mitigate urban heat island effects, and prolong the overall service life of roofing materials to provide greater thermal comfort during natural disasters or power outages. An extensive vegetated roof requires materials with high compressive strength for loadbearing, as well as long-term protection of waterproof layers.
An insulation material buoyed by chemistry advancements can be critical for such assemblies. NIBS' Whole Building Design Guide suggests the following in the 2016 update of its "Extensive Vegetative Roofs Design Recommendations:"
The safest route is to locate the insulation above the waterproofing membrane in a protected roof membrane (PRM) or inverted roof membrane assembly (IRMA).
In an inverted roof, insulation is placed atop the membrane, enabling an ideal foundation for a terrace, garden, or vegetated roof on the top of a building. Extruded polystyrene (XPS) insulation is often used as a layer in an IRMA as it does not absorb water. Chemically, XPS foam is a rigid insulation formed with the polystyrene polymer. It starts with solid polystyrene crystals extracted from oil; the extrusion of foamed polystyrene results in a hardened, strengthened material with uniformly small, closed cells and a smooth surface 'skin.'
In terms of resiliency, polystyrene's chemistry gives it high resistance to all forms of moisture, such as rain, snow, frost, and water vapor. These properties help XPS create an airtight building envelope that is durable under different conditions. Part of the perspective of resiliency includes preparing for the unexpected. An airtight building envelope with high thermal performance can enable occupants to withstand extended power outages and maintain normal interior climate temperatures longer with high thermal performance.
The special nature of IRMAs in vegetated roofing means insulation
must be assessed for any effects of water absorption by diffusion and freeze/thaw cycles. Tests on XPS materials have shown even after 300 cycles of freezing and thawing, water pickup by this mechanism is less than one percent by volume. The material can also be formulated to achieve other specific attributes, including single extruded thicknesses up to 200 mm (8 in.) and different edge treatments. XPS' unique chemistry makes it lightweight and easy to fabricate into various sizes and shapes for meeting specific design needs.