The benefits of a self-service door specification tool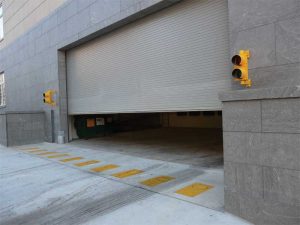 One of the best online specification resources feature a combination of tools covering everything from product selection to real-time customization and rendering. What follows are some of the more valuable features in an online specification tool to save time and effort.
Building information modeling (BIM) objects
A library of BIM objects for a manufacturer's doors is helpful because it allows designers to compare 3D simulations of the products within their designs to make better informed decisions.
Product data sheets
Data sheets are a quick and easy way to assess the essentials of a commercial door. They include information like performance features and design options for panels, windows, colors, and finishes.
Fully editable specification documents
Fully editable specification documents tailored to specific products, provided without requiring any contact information or creating an account and password.
AutoCAD drawing generator
Among all the features of an online specification resource, an AutoCAD drawing generator is one of the most valuable. This powerful tool allows users to simply fill in dimensions and other details and have a complete custom drawing created for their door of choice. It will depict wall and mounting details and indicate the precise clearances required for the door's dimensions.
Codes, listings, and letters
A library of codes, listings, and letters detailing which specific products meet various requirements, thereby eliminating the time-consuming challenge of tracking it down from third parties.
Individually, these elements are all necessary components of the design and specification process for commercial garage doors. Gathering information for them from separate sources can become a confusing maze. An easy-to-navigate portal makes the process significantly faster and simpler.