Cycle rating
A door's cycle rating may seem straightforward as it is easy to assume the higher lifetime cycle rating, the better. There are two key factors to consider with cycle ratings: one, the overall lifetime cycles; and two, the peak cycle times of concentrated, high-volume operation.
Overall lifetime cycles, which can range from 10,000 to one million, are an important consideration to ensure the door, its motor, and other operational components offer longevity for applications with a consistent flow of use, such as industrial plants that handle large shipments of materials with around-the-clock operations.
Assessing peak cycle times and specifying the closure solution accordingly will ensure all components are able to handle high volumes and, as a result, offer better protection against failure or need for costly, time-consuming repairs. Parking garages in corporate centers or urban environments are good examples of applications that require doors rated for higher cycles per hour.
Operational speed
Both rolling and sectional doors offer a variety of speed ratings that vary based on the door and operator.
Higher-speed operation is ideal for environments like parking garages that require efficient traffic flow or food processing plants and pharmaceutical supply facilities which require temperature control.
Wind load
As extreme weather events become more common, commercial garage doors with higher wind-load ratings can help protect people and property.
Some specifiers tend to think primarily of static wind load, but there are three main types of forces associated with high winds: uplift (upward force), shear (horizontal pressure that can cause a structure to tilt or crack), and lateral (horizontal pushing and pulling that can force a structure off its foundation). Therefore, doors are, at times, tested for both static wind load, which specifies the force it can withstand while closed, and operable wind load, which specifies the wind load it can withstand while safely operating.
Building code requirements for wind load also vary from one part of the country to the next. To avoid costly violations, it is critical to understand code requirements and specify an adequate wind load rating in any garage door for commercial structures. This is especially important for life safety in areas where hurricanes and tornados are common. Some manufacturers even offer high-performance doors with reinforcement or "wind locks" built into the structure of the door itself, rather than needing add-on elements for reinforcement. Manufacturers can also provide doors that meet the strict FEMA P-361 guidance for safe room construction to help provide protection from extreme wind events such as hurricanes or tornadoes.
Many moving parts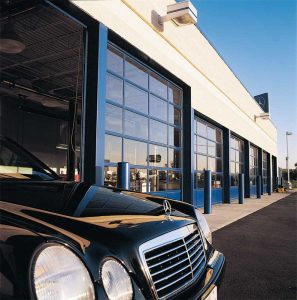 In the specification of rolling and sectional doors for commercial applications, there is an abundance of factors to consider. Those factors can often lead to a thorny process that results in valuable time and effort spent on or, worse, unintended specification errors that require costly re-work.
With rolling and sectional doors being only one part of many in new construction or retrofits, it is not reasonable for specifiers to have a complete knowledge of all the details involved in garage door specification. Thus, knowing generally what to look for and relying on informational sources to guide the process can be a benefit to project time and budget and specification accuracy. This article has touched on just a few of the myriad of things to consider when specifying commercial doors.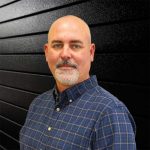 Shawn McCormick is an architect design support (ADS) manager and has been with Clopay Corporation for nearly 20 years. In 2003, he joined the company as a contract engineer where he spent 10 years before moving on to the ADS team for the next 10 years. With a background in fine arts and engineering, McCormick has been able to help architects use Clopay, Cornell, and Cookson products in upscale designs. He has been involved in some of the company's most unique projects, specializing in product applications.