Wall systems in action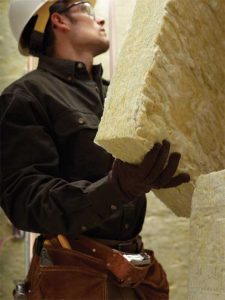 There are many different variations to choose from when combining ci and interior cavity insulation. Here are three successful options to consider in a project to combine ci and interior cavity insulation solutions to create a high-performing building.
Mineral wool rainscreen and fiberglass batts
A mineral wool rainscreen on the exterior and fiberglass in the interior creates a combination that leverages the moisture and thermal controls and noncombustible elements of the mineral wool rainscreen and the economic benefits of fiberglass. The cost of fiberglass batts ranges widely based on manufacturer, location, and R-value, but is generally more economical than other insulation types. The two complement one another by improving acoustics, conserving energy, and providing a water vapor-open assembly, thus allowing the wall to 'breathe' and dry if it becomes wet. Allowing the wall system to dry to the interior or the exterior helps prevent moisture issues and improves IAQ.
ISO and fiberglass batts
Using ISO as the ci product creates a water-resistive and vapor and air barrier in the exterior wall system
—this is often rounded out by the more cost-effective fiberglass in the interior cavity. This combination is frequently used, since the ISO foam can act as the air barrier and WRB in addition to delivering ci. The vapor barrier provided by the ISO means it should be specified to be thick enough so an interior vapor retarder is not needed in colder climates.
This specific combination was recently used in a Colorado medical building. The project team wanted to create a building dedicated to environmental health that met the current IECC standards for energy efficiency, which require certain R-values for insulation used in a wood-framed wall, ceiling, or mass wall. A foam sheathing solution on the exterior of the wall assembly and R-13 batts installed in the interior wall cavities delivered environmentally friendly results, proved cost effective, and enabled fast installation.
Closed-cell sprayed foam and mineral wool
A third option frequently used in highly efficient buildings is closed-cell sprayed foam with mineral wool. Closed-cell sprayed foam serves as the ci solution and air seals the structure and creates a water drainage system. Mineral wool serves as the thermal and acoustical insulation in the framed wall cavities. Like thermal properties, acoustic properties of the mineral wool are reduced by the framing.
Wall systems play an important role in achieving optimal energy efficiency and providing long-lasting durability for buildings. When a high-performing building envelope is created, the system successfully manages heat, moisture, rain, and airflow, improving IAQ. This allows the building to use less energy, ultimately impacting heating and cooling costs. When designing exterior walls, an appreciation and understanding of how different products can complement one another and create a cohesive system can lead to a stronger envelope, save money, and meet project goals.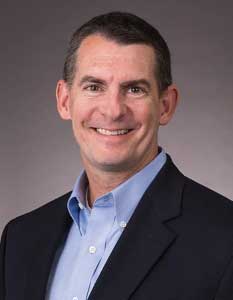 J.R. Babineau is a research engineer and the principal building scientist for Johns Manville. For more than 20 years, he has been involved in research and development of building products, as well as providing education and consultation on building systems, with an emphasis on health, air, moisture, noise, and energy efficiency. He can be reached via e-mail at francis.babineau@jm.com.