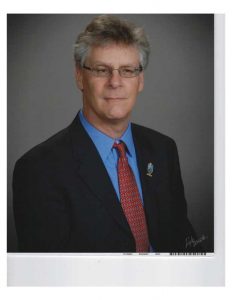 SPECIFICATIONS
by Kevin O'Beirne, PE, FCSI, CCS, CCCA
Sometimes combining dissimilar things can be surprisingly beneficial (e.g. chocolate and peanut butter). In other instances, mixing different items can have adverse results, and may need expert guidance (the author acknowledges the advice and comments on drafts of this article from Gerard Cavaluzzi, Esq., vice-president and general counsel at Kennedy/Jenks Consultants, Inc., New York). A great example of the latter is when architects and engineers preparing construction documents are allowed to employ their own standard specifications for a project, but need to use the owner's own, possibly unique documents for Division 00–Procurement and Contracting Requirements.
Combining Divisions 01-49 specifications with a set of Division 00 documents with which they are not coordinated is akin to performing a head transplant. Failure to do the complex operation correctly can result in a set of construction documents that is like Frankenstein's monster: unpredictable, uncontrollable, and dangerous to everyone.
Consequences of improperly coordinated construction documents
Several adverse consequences may occur if the Division 00 documents—especially the owner-contractor agreement and general and supplementary conditions—are not well-coordinated with the specifications of Divisions 01-49.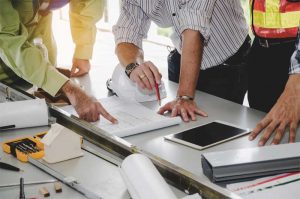 Gaps in the contractual requirements
Busy design professionals with limited budgets may not have the time to read all the owner's Division 00 documents and may assume that certain topics are covered therein, as they are in the design professional's own Division 00 documents. Such an assumption may be fraught with risk that may not be revealed until a problem arises during construction, such as submittal of a claim. In such circumstances, it is not unusual to discover the required clause is not in the contract. Explaining that to the owner would be uncomfortable, and could be harmful to the designer's business interests.
Conflicting requirements
This is the opposite of the problem discussed above. Instead of omitting an important clause, the contract documents have two or more provisions covering the same topic, often using different wording. This increases the potential for conflicting requirements. In construction disputes arising from conflicting contract language, courts and arbitrators may rule that only the less-stringent provision is enforceable or, even worse, invalidate all the articles that are in question and substitute its own interpretation.
Added costs
At the time of pricing, when bidders know or suspect there are gaps or conflicts in the proposed contract documents, they may add contingencies to the bid price(s), thus increasing the project cost for the owner. The same thing can happen when negotiating changes in the contract price during construction. A clear, well-coordinated set of construction documents likely results in fewer contingencies, and thus reduces the overall project cost.
Increased potential for changes, claims, and disputes
An ill-coordinated set of documents has the potential to foster a difficult construction stage, as the design professional and owner seek to clamp down on change proposals and added costs, while the contractor tries to get what they believe is due. Such changes, claims, or disputes may arise directly from gaps or conflicts in the contract documents, or may manifest later as the contractor seeks to recoup a loss from another, unrelated change issue. No one budgets for war during construction, so fighting a seemingly endless series of skirmishes is costly, tiring, dismaying, and can result in embarrassment and deteriorated relationships. All these negatives are less likely to occur when the documents are well-coordinated with each other.
Another consideration is specifications obtained from sources outside the design professional's own standard construction documents. Third-party documents may have been drafted to coordinate with other Division 00 documents or none at all. Such specifications, when used, need editing to coordinate with the project's Division 00 documents.