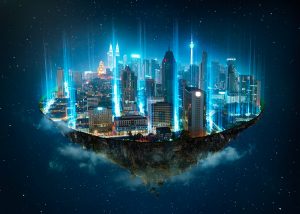 When building smart cities, the specifications are of paramount importance. In effect they become a form of governance for the whole project, specifying outcomes suitable not only for a building, but also as life-cycle work for the whole city as a system.
The interrelationship of systems just below the surface makes smart cities almost like biological entities, with buildings, utilities, and roadways acting as the organs keeping the city alive. In smart cities, building skins and roadways double as power plants. Street lighting and high-rise buildings also do duty as internet access points. The whole city buzzes with the data that is its lifeblood.
The specifications are needed not only for administering the contract for construction, but also for administering all system requirements, as only by having these interleaved systems reinforcing each other can the city really be smart. The specifications for any part of the city must work with all of the other parts.
For example, what would ordinarily be the standalone needs of transportation become integrated citywide, affecting other systems and even the nature of the built environment.
Paul Doherty is CEO of a real estate development firm working to transform entire cities, according to an advanced set of technical specifications, and creating smart cities. Gregory Ceton, CSI, CDT, recently spoke with Doherty about his work and the technological developments his firm uses to improve the way we live in cities and the cities themselves. Learn more about the role of specifiers in smart city projects by reading Ceton's blog, "Creating smart cities," on the CSI website.