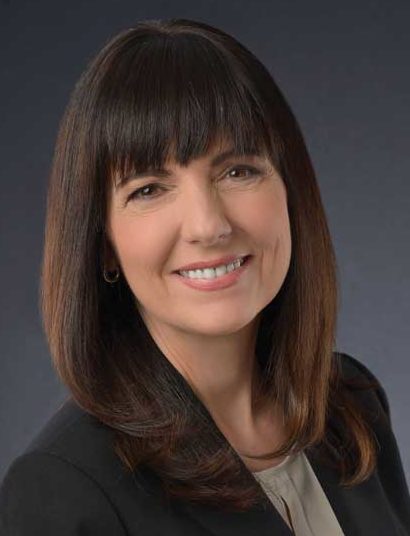 HORIZONS
Michelle Johnson, CSI
The landscape of light commercial architecture is changing. Following its economic recovery, this particular market is back on pace to exceed $4 trillion in construction activity in the coming years—more than 37 percent higher than the multi-family segment. (These statistics come from sources ranging from U.S. Census data and a recent Dodge Data and Analytics Market Forecast Report to Freedonia Group's 2016 "Siding Industry Study.") These new or refurbished light commercial structures will run the gamut from retail and lodging to healthcare and education, providing architects with numerous opportunities to develop differentiated spaces that conform to occupants' needs while pushing the boundaries of 'traditional' design.
With the dramatic rise in multi-use facilities and the continued demand to integrate these buildings into the larger community, design/construction professionals are faced with new demand to integrate form and function into a seamless package, regardless of the ultimate use of the building.
"Corporations are beginning to think of architecture as a marketing tool—a way to differentiate themselves," says Jessica Vargas, project architect at Holladay Properties (South Bend, Indiana). "There is a lot of space in the light commercial market for that envelope to be pushed."
To solve this challenge, myriad architectural products have been developed offering opportunities to incorporate novel materials and structural elements into designs in order to both create true aesthetic differentiation and build an immediately recognizable 'brand' for those spaces. From metals to acrylics, and ceramics to composites, manufacturers continue to introduce products pushing the boundaries of materials science and design. However, even with all the new entrants to the market, some design standards have withstood the test of time—perhaps none more than wood.
Enter engineered wood
Architects and designers continue to specify wood products—especially exterior cladding—when trying to elevate the beauty of an existing structure, tie it more closely into its surroundings, or match the aesthetics of an established community. Wood is aesthetically versatile, easy to work with, and delivers predictable, if not always strong, performance. In its traditional form, the material has a number of natural threats, from moisture to mold to termites, making individual installations highly susceptible to costly early failure.
Enter engineered wood—a material made by mixing wood particles with resins and glues, applying pressure, heat-treating, and cutting to size. This process is inherently more sustainable, as it uses the entire log to create a product that looks, feels, and handles just like wood, with the added advantages of enhanced impact resistance and the ability to create nearly any wood-like finish desired, from full-blown cedar shakes to smooth paneling.
"Engineered wood has the ability to be very chameleon-like," notes Vargas. "It allows architects to look at cladding in a different way—as adding the punch and the pop to a design instead of just being a protective layer."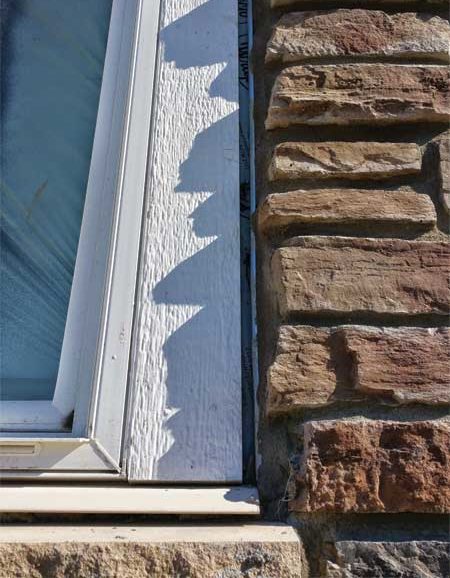 Whether used as the primary cladding or specified as an accent to other materials, engineered wood delivers not only aesthetic impact, but also durability compared to standard cladding materials such as vinyl, aluminum, and stucco. It can also be more durable than traditional fiber cement—a finding that is reinforced by high-speed impact tests performed by the National Aeronautics and Space Administration (NASA)—in addition to being lighter, easier to work with, and faster to install.
Nevertheless, specification of engineered wood continues to lag behind other materials in the exterior cladding space. The 1970s versions of these products were marred by failures; their early formulations were derided as a mix of glue and sawdust, with widely publicized issues and recalls related to paint delamination, swelling, and mold due to moisture penetration.
The industry took those recalls seriously, pulling old formulations from the market and working to develop new ones. Today's engineered wood products are a far cry from their progenitors. New marine-grade resins and waxes are used to treat each individual wood fiber, ensuring complete moisture resistance from the surface to the core, and proprietary binders and chemical treatments ensure unmatched durability and resiliency against both impacts and termites. These new technologies combined result in a product that is stronger, more durable, and more sustainable than 'real' wood, along with the benefit of being engineered—meaning it is truer and straighter, lacking the knots, warps, and inconsistent strength of virgin wood.