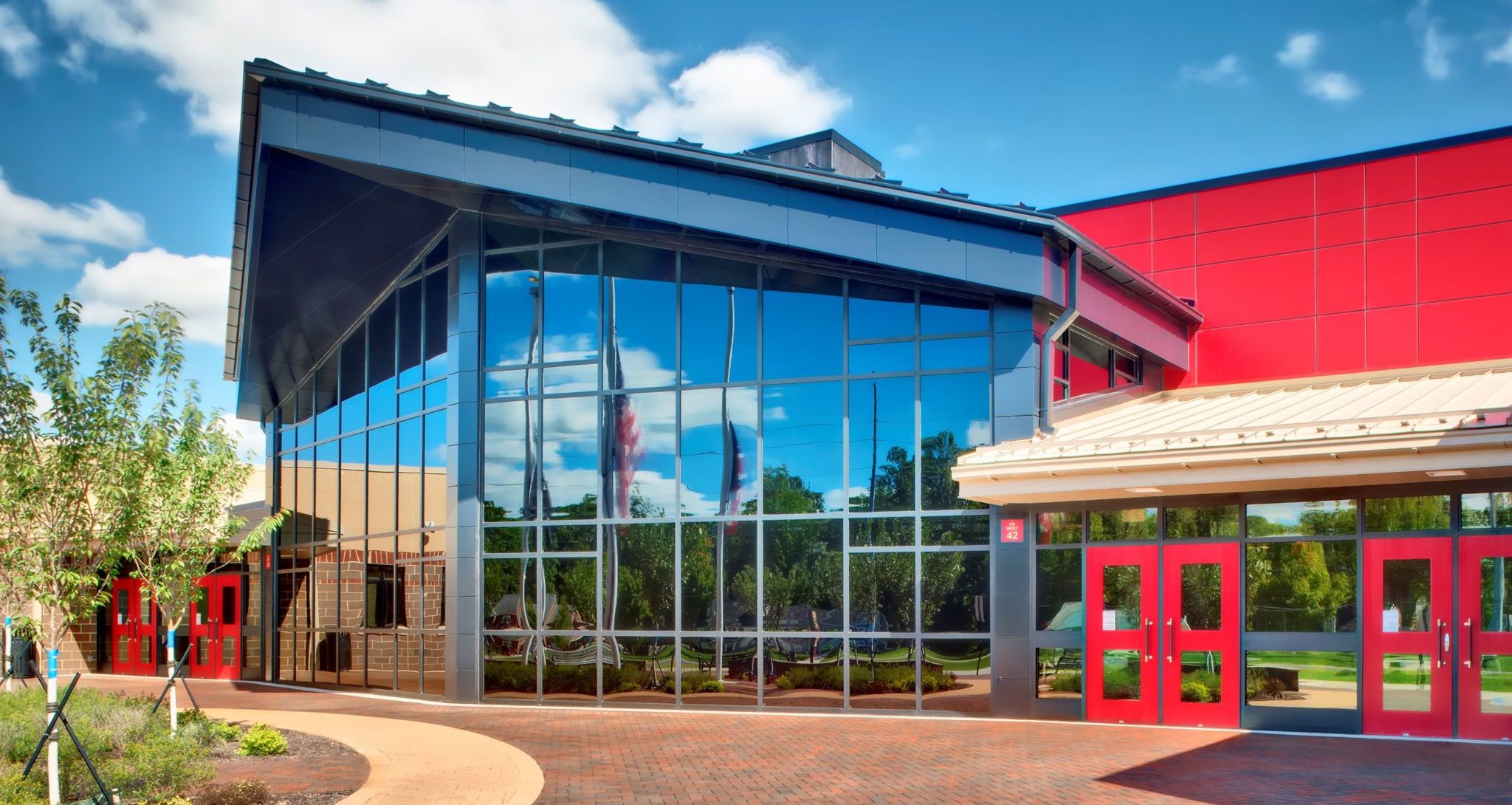 Apollo Career Center in Lima, Ohio, has undergone an extensive renovation and expansion to accommodate the growing number of students it serves. Constructed in the 1970s, the center passed its 40th anniversary in April of last year.
"The school was undersized for the number of students, so the expansion was necessary," says Laura Little, ASID, LEED AP, of project architect Garmann Miller. "One thing we were trying to do is update the appearance of the facility so it didn't look like a 1970s building."
In part, the project team accomplished this through installation of insulated metal panels (IMPs). These large-format products enhanced the clean appearance of the building and helped incorporate the school's colors into the design. Ordered after the construction of the framing, the red variety is finished with polyvinylidene fluoride (PVDF), while a white variety features stucco-style coating. The panels should help the center meet its objective of achieving Gold in the Leadership in Energy and Environmental Design (LEED) program.
This $53-million project has added 9290 m2 (100,000 sf) to the space, bringing the facility to a total of 20,810 m2 (224,000 sf).
This additional space comes in the form of:
22 academic rooms;
three labs;
technology areas;
a high school multipurpose room;
auto and carpentry workspaces;
a welding lab; and
a student resource center.
"We had to be extra careful on this project," says Steve Elston, project manager for Bruns Construction Enterprises. "Because there wasn't much margin for error, we waited for the building to go up, then we measured, then we ordered the insulated metal panels."
Bruns also installed gutters, as well as standing-seam metal and ethylene propylene diene monomer (EPDM) roofing, for the project.
"We worked in five different areas during construction phases spanning over parts of two school years," says Elston. "We started installation in October of 2014 and completed our portions in December of 2015. Everything was done in time for classes in September 2016."