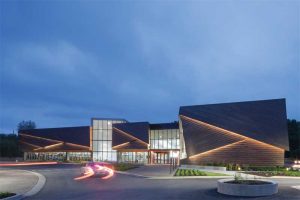 More than 100,000 projects currently use the U.S. Green Building Council's Leadership in Energy and Environmental Design (LEED) rating systems to meet and verify their sustainability goals. Without clear specification at the time of a project's bid, those pursuing LEED v4.1 certification may be missing an opportunity to ensure the aluminum-framed entrances, storefronts, curtainwalls, and other Division 8 fenestration systems are manufactured with recycled content and supported with required documentation.
When specifying LEED and sustainability requirements, Division 1 provides a project overview, and the subsequent divisions typically describe project and product requirements. For aluminum-framed fenestration, Division 1 and 8 must be clearly connected. Ideally, both should list actual product values to ensure subcontractors coordinate material purchases as specified. Simply stating "sustainability requirements apply to this section" and other boilerplate language will cause confusion or be overlooked until a remedy is too late or too expensive.
Once these systems are installed on a building, they rarely are replaced when it is discovered they did not meet the LEED requirements. Not only can the lack of recycled content of aluminum-framed fenestration affect a project's overall sustainable design goals, but it also misses the opportunity to earn related LEED points. For LEED v4.1 certification, a project needs a minimum of 40 points from seven categories. More points are needed to earn silver, gold and, ultimately, platinum at 80-plus points.
In the "Materials and Resources—Building Product Disclosure and Optimization" category, aluminum-framed fenestration may assist with three credits and up to six points: MRc2 Environmental Product Declarations (EPDs), MRc3 Sourcing of Raw Materials, and MRc4 Material Ingredients. To capitalize on these points, ensure they are detailed in both Division 1 and 8 of the specification. As examples:
o State not only if a Type III EPD is required, but whether an industry-wide or product-specific is acceptable.
o Note if a compliant embodied carbon optimization report or separate action plan is required.
o When specifying recycled content, list both the postconsumer and preconsumer values based on weight.
o Remember material costs are based on the order price—not as quoted at bid time, and not labor and equipment.
o Identify whether the products are sourced (extracted, manufactured, and purchased) within 160 km (100 mi) of the project site.
MRc4–List which ingredient reporting programs and reports are acceptable, such as
o Cradle to Cradle (C2C) Certified v3 or later at bronze level or higher.
o Declare label as Red List Free, Red List Approved, or Declared.
o Health Product Declarations (HPDs).
Be aware manufacturers commonly use 100 percent primary (non-recycled) aluminum content as standard and may not have source data or supporting documentation readily available. Trusted suppliers should be alerted to ensure secondary (recycled) billet and required reports will be available. After confirming the aluminum-framed fenestration meets the project's sustainable, performance, and aesthetic specification goals, one should promptly place the order to reserve the recycled material and pricing for the project.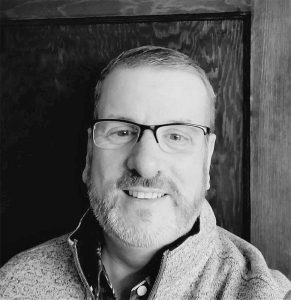 Brian Tobias is a LEED accredited professional who serves as the senior manager of product strategy for Tubelite Inc. and its aluminum-framed storefront, curtainwall, entrances, and daylight control systems. Drawing from nearly 35 years of experience in architectural metal products and sustainable commercial building projects, he continues to share his knowledge with architectural, specifications, and glazing industry professionals. Learn more at www.tubeliteinc.com.
The opinions expressed in Failures are based on the authors' experiences and do not necessarily reflect that of The Construction Specifier
or CSI.