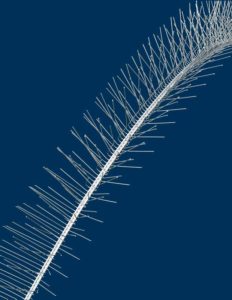 The problems with using manufacturer-provided generic specifications
The problem with generic specifications is just that—they are generic. While a convenient tool for specifiers to utilize in development of a document set for common situations, the supplier-provided documents are equally focused on getting the manufacturer's name listed for calls by contractors as they are on providing a usable work product for a specifier. These documents are rife with problems and peppered with language that is self-serving to the manufacturer and their network of installers without adding much value to the client. There is little to no assistance with design or integration when using these documents.
The specifier (and building owner) wants quality assurance (QA) from the manufacturer relative to the system's success. Unfortunately, this can be difficult in a niche field like bird deterrence. The only quality assured by the manufacturer is of the product materials. However, there is no assurance of the system design, installation, or success. It is akin to an HVAC system where the manufacturer of the blower motor assures the motor works as designed, but offers no assurance the ductwork will be properly designed such that the building holds proper temperatures.
There is repetitive language in each of the manufacturers' specifications stating the installer must be "authorized"
or "certified" by the manufacturer. However, this often means a person attended one class, sometimes free, about the absolute basics.
Even with "certifying" the installers directly, manufacturers accept no liability if the system fails because of workmanship. The warranty on the specified items is strictly limited to replacement of material related to defect in manufacturing. Replacement, in these cases means a box of material or replacement component delivered to the client and does not include installation of said components.
Excerpts and examples
The following excerpts were taken directly from various manufacturers' widely distributed specifications for their products.
1.2 Quality Assurance
A. Single Source Responsibility: Furnish products from one manufacturer for the entire project.
A good analogy to dispel this requirement is to think of stereo components when building a home theater system. One may like the sound quality of a particular speaker-maker, the amplifier from a particular manufacturer, and the Blu-Ray player from yet a different manufacturer. There is nothing stopping you from getting a top-quality result of the system, even with components made from competing manufacturers who may offer nuanced differences in which the customer finds value.
There are many identical (or similar enough) features in the wares supplied by multiple bird-control manufacturers, but there are also certain design features of products by certain companies that make their components superior to that of their competitors.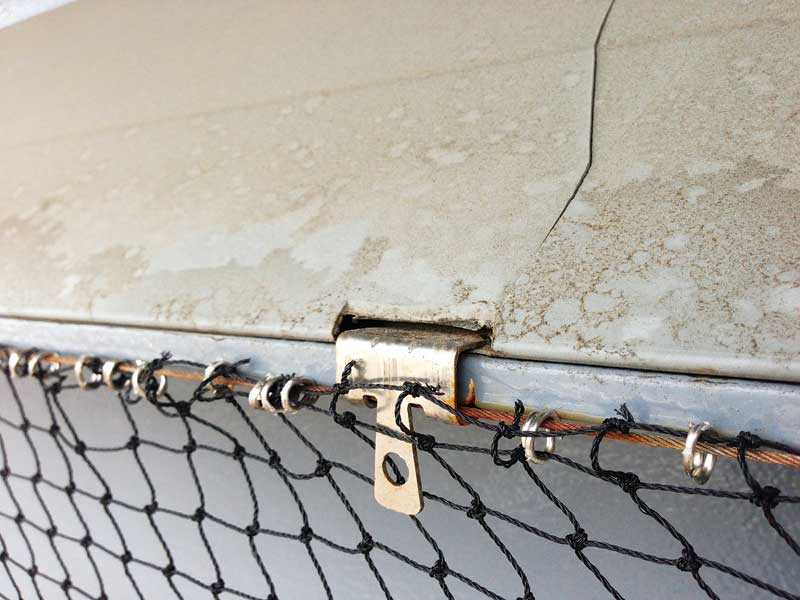 For example, the netting produced by one manufacturer may be specifically desired for a project because it is thinner, thereby minimizing aesthetic degradation. However, with the project located near freshwater where salt in the air is a factor, it would be best to use the electric track system from an alternate supplier based on certain anti-corrosive characteristics. Just because these two components do not come from the same supplier does not inhibit their successful inclusion in the finished integrative system. Further, even when two products are in that indistinguishable category, there may be supply issues that would encourage a contractor to use a mix of components rather than all from a single source.
There is also the issue of hardware selection. Manufacturers only offer a limited number of anchors, attachments, and connections. It may be that something is unique to a specific project or requiring heavier-duty materials than any of the suppliers carries.
B. Country of Origin: Product must be manufactured in the U.S.A.
Certain components—such as spikes—are indeed manufactured in the United States. In general, however, the materials distributed by the suppliers are imported. Some of the anchors and attachments can be made domestically, but at significantly higher cost than imports. The quality is comparable with these imports.
This author has personally done this research repeatedly over the years when trying to source components to satisfy this requirement. The machines that make the netting used for bird control are not found here in the states. Although they can make aqua netting, sports netting, and safety netting, an entire library of netting manufacturers I researched each have some element of the bird control standard—knotted/braided in panel sizes typically required—they cannot conform to or produce. Special components and waivers are used in Buy America projects. (For projects being funded by certain federal government programs, there may be a "Buy America Clause" specifically relating to steel components. In such a case, that would be referenced in the general conditions and not here in Division 10. When that is the case, the Item A "all components from a single manufacturer" is out the window. Many of the components can be sourced domestically. These should be shown and identified in the drawing details for reference and instruction to the bidding contractors).