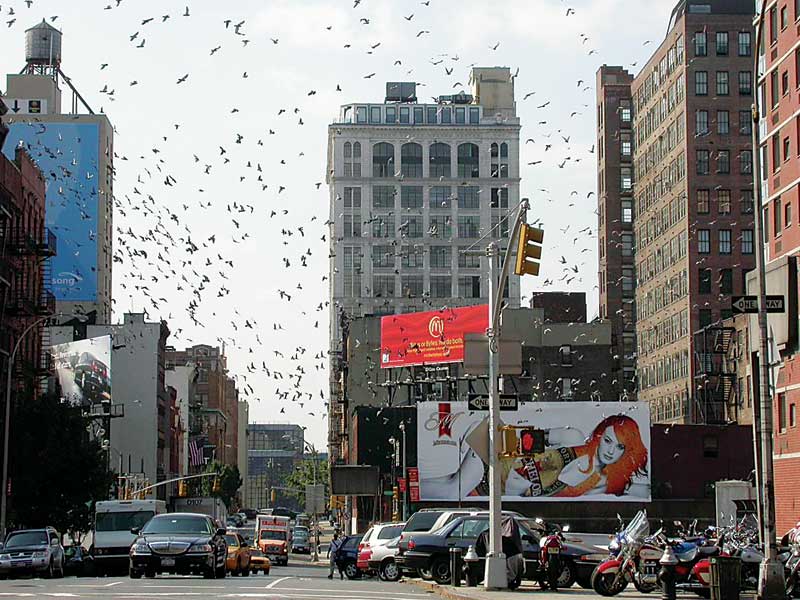 It is also important, of course, to specify the right materials. Although this article did not delve into the intricacies of the variety of systems offered by manufacturers, it is important to note certain products are, in fact, better than others for particular situations. For example, while standard netting has a melting point that causes dissolution prior to catching fire, authorities having jurisdiction (AHJs) may require certain indoor environments to be fitted with a chemically treated "self-extinguishing" material. In other cases, to reduce aesthetic degradation caused by putting netting on an exterior façade, one may want to consider intentionally thin netting where aesthetics trump functional needs.
Certain site locations, particularly those near water, would benefit from an electric track system that does not rely on a fully metallic exterior conductor. There is a unique system with the primary copper conductor beneath the surface of a conductive plastic delivery surface.
Paying attention to coordination of work is critical. Installation of bird deterrent systems has effects on a building that are not recognized by manufacturers. These include:
adhering a raised plastic electric track strip to an exterior ledge will cause water damming on the surface;
paint should be touched up when using knock-on clips to girder beams;
fireproofing must be replaced when removed for the purpose of installing anchoring; and
netting installation should be designed to minimize the need for accessing areas within the enclosure.
Conclusion
Bird deterrence is more than just use of deterrent devices. Consideration of design elements greatly diminishes the risk of bird problems and can reduce the potential need for product installation expense. When systems are necessary, it is advised to not gloss over or minimize the process of designing for and integration of systematic solutions. Unfortunately, most manufacturers have little experience in the field working in the context of construction projects and insufficient resources to dedicate to the intricacies of every project requiring their materials. The most assured way to navigate this sea of problems is with the independent expertise of a consultant.
Heath Waldorf, CDT, is principal consultant of Bird Control Advisory, a New York City-based firm that assists architects, engineers, real estate developers, and governmental agencies globally with elimination or prevention of the problems associated with pest birds. He has 12 years of experience in this niche as a design-build contractor for hundreds of projects, including stadiums, power facilities, commercial properties, retail, historic restoration, mass transit, and infrastructure. Additionally, he has been a product designer and manufacturer of system components, including a patent for the integration of electric track deterrents into horizontal surfaces. Waldorf is a CSI member, and has been certified by the Urban Green Building Institute as a GPRO for construction management. He can be reached at heath@birdcontroladvisory.com.