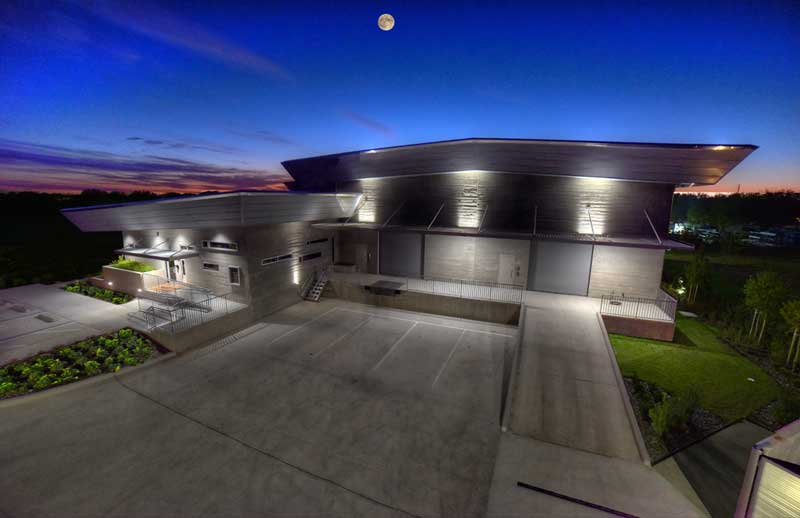 The Slag Cement Association (SCA) presented its 2017 Project of the Year Awards at the American Concrete Institution (ACI) Convention in Salt Lake City. A total of nine projects were honored for outstanding use of slag cement across six categories: Durability, Architectural, Sustainability, Green Design, High Performance, and Innovative Application.
"The SCA's awards program does a great job of showcasing how versatile slag cement can be, and how it can help create stronger, more durable, and sustainable concrete structures," said Ed Griffith, SCA president. "These case studies are a great resource for the industry."
Two Florida projects were recognized in the Architectural category. Designed by Borrelli + Partners, the headquarters for Barrier One International and its affiliate Concrete Moisture Solutions in Winter Garden used 50 percent slag cement in all of its concrete applications, including foundation, slab-on-grade, paving, sidewalks, casting beds, and tilt-up panels. The other winning project in this category, Miami's Panorama Building by architect Moshe Cosicher, used slag cement in more than 9939 m3 (350,993 cf) of mat foundation concrete in vertical elements.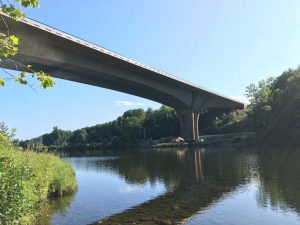 Ecole Kenwood French Immersion Elementary School in Columbus, Ohio, won in the category of Sustainability. Designed by Fanning Howey Associates, the project used more than 20 percent slag cement as a Portland cement replacement to enhance color and reduce overall concrete costs. Slag cement also helped create a more sustainable building by using recycled, local materials, which contributed to the building's overall durability.
The award for Innovative Application went to St. Croix Crossing in Oak Park Heights, Minnesota, by engineers of record from HDR and Buckland & Taylor (COWI). The project team opted for slag cement for its beneficial effects on compressive strength, freeze/thaw durability, surface scaling, and rapid chloride permeability.
The remaining SCA winners are as follows:
Durability
Green Design
High Performance
To read more, click here.