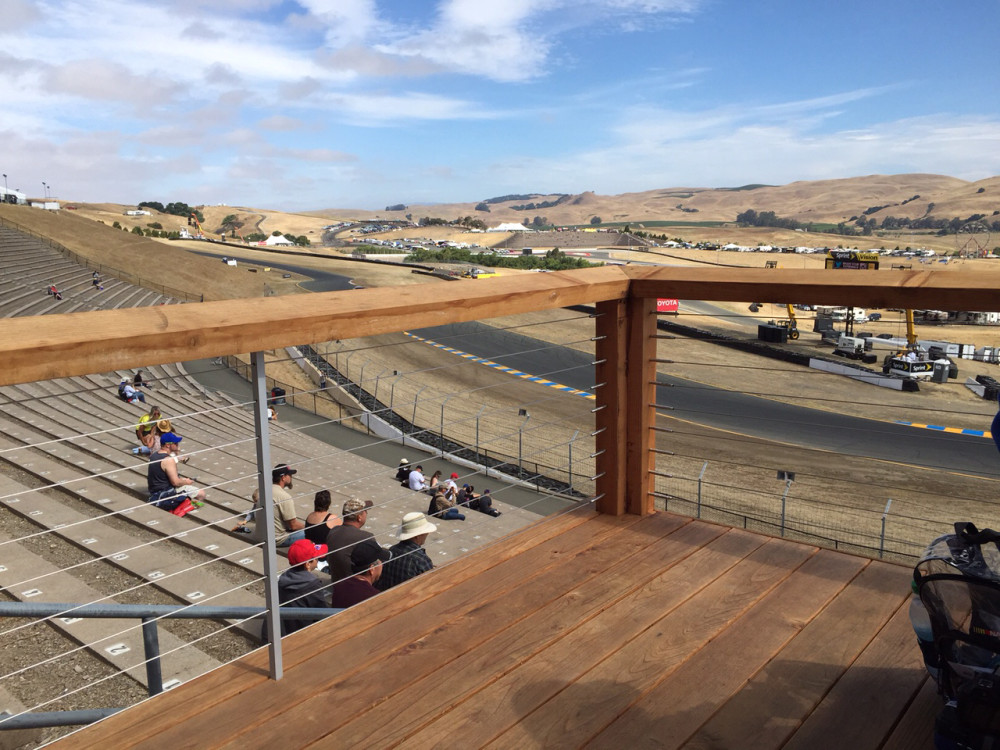 In the heart of California's wine country, spectators at the Sonoma Raceway can now enjoy an unobstructed view of the racetrack, thanks to stainless steel and aluminum railing systems.
The installation was implemented in two areas: a corporate hospitality area overlooking the track and another corporate hospitality section located alongside the track. Both locations were completed just prior to the 2015 Sprint NASCAR race, which took place in June.
The goal was to create areas providing race-goers with high visibility, while also ensuring their safety. Situated just above the main grandstand, the VIP viewing platform was designed with these vital sightlines in mind.
"The stadium-style seats in this section offer a great view that we did not want compromised by a traditional guardrail with vertical pickets," said Jere Starks, Sonoma Raceway's vice president of facilities and operations.
"While conducting our initial research on railing options, we discovered [the system we chose] catered toward our need for maximum viewing capabilities, while at the same time, offering a stylish appearance that complemented the existing architecture."
Used for VIP sponsors' tents and race-day parties, a 122-m (400-ft) lawn area features the same system. Like the viewing platform, this section also required a railing enabling guests to enjoy the race with unobstructed views. Further, the lawn location also required a safety barrier to protect attendees from standing too close to the track.
Using building materials sourced from the region was also a priority for Starks and his team at the raceway, particularly as a way to support local businesses. As a result, the railing assemblies were paired with posts and top rails constructed from redwood trees native to Northern California.