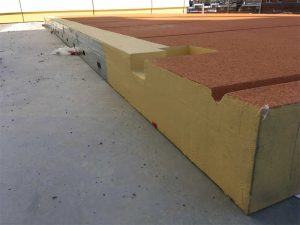 Why use panelization?
The primary reason for considering panelization is a compressed timeframe, since it takes less time to complete the overall construction project. It requires the same amount of time to build a wall in the shop or the field. However, with panelized construction, 75 to 80 percent of the labor occurs in an indoor shop, thus reducing the time spent on the site. This results in a decline in field labor as well as minimize the need for scaffolding, fall protection, man-lifts, and other field equipment. Panel construction can begin earlier and jobsites are less congested with manpower from multiple trades. With the current social distancing requirements, fewer onsite workers mean less people on jobsite elevators and less chance for virus transmission. In the shop, where lifting, welding, and fastening equipment can reduce two-person jobs to just one worker, social distancing is easier to monitor and maintain. With floor panels, sometimes called cassettes, mechanical, electrical, plumbing, and sprinkler system rough-in construction can be done in the panel shop, eliminating some of field labor and fall protection requirements for these trades. The structural components of the panels may include structural steel, CFS elements, and structural sheathing all installed in an organized shop environment with little concerns about weather or temperature. Panels can be both pre-insulated and pre-finished, and some system inspections can take place in the shop.
The typical design and construction process of a loadbearing panelized job starts with the architect and structural engineer. In design-build projects, the general contractor and the panelizer will also be involved early, and provide input on items such as the location and selection of loadbearing walls, type of floor system and orientation of span, spots for plumbing/mechanical elements, and construction sequencing. Although the design of loadbearing wall panels is often delegated, there needs to be close coordination with the panel designer and the structural engineer of record. Two sets of drawings (the engineering drawings and calculations and the more detailed shop fabrication drawings) are prepared by the panel fabricator. These fabrication drawings should show all elements of the panels, including structural steel, studs, joists, tracks, connection points, hold-downs, any structural sheathing, and bracing. Bracing and brace force resolution are important considerations in multistory, loadbearing construction, and should be adequately designed in the engineering drawings and detailed in the shop drawings.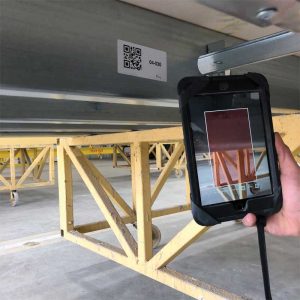 Once shop drawings are complete, they are submitted for coordination and approval. On building information modeling (BIM) projects, the shop drawings will include parts of the building 3D model, which can be coordinated with other trades and elements. With loadbearing panels, it is best to separate the loadbearing from plumbing walls. When this cannot be done, plumbing chases can be included within the wall panels. Specific bracing detailing can be included, so plumbers are less likely to cut bracing straps or channels. Additionally, strap location/elevations should be designed to miss light switches, electrical boxes, vent fans, and other elements of mechanical and electrical systems.
All the elements of a wall and floor that are required for traditional stick-built construction will also be needed for panelization. There is no difference in the fire or acoustical ratings and the insulation, air/moisture/vapor/water barrier requirements. With pre-finished exterior panels, not only do the surfaces have to meet these barrier requirements, but also the joints between panels and the interface with windows and other openings must maintain the continuity of these barriers. In the shop, it is often easier to apply and maintain consistent barriers, but the field-finished panel joints must also maintain this continuity. One benefit of shop fabrication is all the barrier joints that will be covered up by other finishes are applied and sealed under ideal weather and temperature conditions in a controlled setting. The only field-installed membrane joints are between panels where it is easier to inspect and more apparent if something has gone wrong. All the field joints are finished exactly the same way—with sealant and backer rod. There are no issues with flashing and wrinkling of membranes, or materials blowing off or tearing in the wind. All panel joints can be finished from man lifts, and most sealing mistakes can be readily seen since they are not covered or blocked by other finishes. It is important the architect and owner understand pre-finished exterior wall panels will have joints with an average width of 18 mm (3/4 in.). These joints can easily be made airtight with proper backer rods and sealants, and match and accent the adjacent panel finishes and colors. However, they cannot be completely hidden and will be a part of the final appearance of the exterior wall. Some panel joints can be made less obvious at interior corners or transitions between finishes, but others will be exposed and need to be incorporated into the wall design.