Reroof or re-cover?
by sadia_badhon | December 2, 2020 9:53 am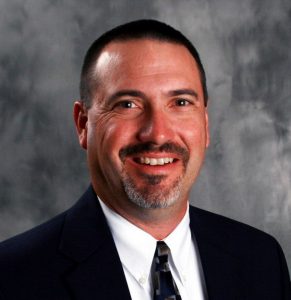 FAILURES
Deborah Slaton, David S. Patterson, AIA, and Christopher W. Giffin, AIA, RRC
Two options can be considered when a new roof is needed on an existing building: completely remove and replace all existing roofing materials (replacement), or install a new one over the existing roof (re-cover). To determine the appropriate option, an evaluation of existing conditions is needed—together with a review of the roof structure and applicable building codes.
Assessment of existing roof conditions prior to replacement or re-cover should include consideration of the following factors:
Are drainage requirements met? Building codes establish minimum slope to promote positive drainage and reduce ponding water; overflow drainage provisions are also important. Lack of effective drainage can lead to premature roof failure and even structural failures or collapses. If an existing roof does not have overflow provisions, sometimes these can easily be added.
What is the condition of the existing roof? Particularly, does the existing roof have entrapped water? Recovering an existing roof containing entrapped wet materials will lead to failure of the roof re-cover system and is not permitted by code.
Is the structural roof deck sound and does it meet code, and is the substrate appropriate for the application of the new roof system? Repairs to the existing roof deck or preparation of the existing roof substrate may be necessary as part of a reroofing project. Codes also limit the number of roofing layers, such as in the case of residential shingles, to a maximum of two.
Are the perimeter conditions properly addressed? Flashing conditions around the perimeter of the roof and at mechanical equipment penetrations must be considered. Sometimes base flashings can be too low and need to be modified so the new roof system can be properly terminated.
Are there leakage problems other than those associated with existing roofing and flashing conditions? For example, open joints in the parapet walls, non-functioning drains or scuppers, or other conditions might compromise a new roof assembly.
Once the selection for the new roof approach has been made, key considerations in the design of the new roofing system include the following.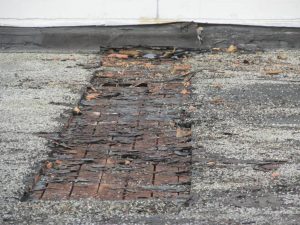 Conformance with applicable building codes
In addition to structural codes related to the roof structure, other relevant code provisions address wind uplift, drainage, fire resistance, and insulation requirements, among others.
Materials selection
New roof systems can range from thermoplastic and liquid-applied membranes to rubber, sheet metal, shingles, slate, and other materials and systems. Selection of the system needs to consider the existing roof materials and structure, as well as the performance attributes, maintenance requirements, and cost. In some cases, aesthetics is also an important issue.
Energy conservation
This includes code requirements pertaining to the existing building.
Other issues
Lightning protection, plumbing issues, specialized rooftop equipment, and access (among others) should also be factored into the roof selection. Additional considerations may also apply for replacement of roofing on historic structures.
To determine the appropriate approach—reroof or re-cover—and associated repairs required for the roof structure, façade, and drainage systems, it is recommended a professional with experience in evaluation of roofing systems participate in the assessment.
The opinions expressed in Failures are based on the authors' experiences and do not necessarily reflect those of The Construction Specifier or CSI.
Deborah Slaton is an architectural conservator and principal with Wiss, Janney, Elstner Associates (WJE) in Northbrook, Illinois, specializing in historic preservation and materials conservation. She can be reached at dslaton@wje.com[2].
David S. Patterson, AIA, is an architect and senior principal with WJE's office in Princeton, New Jersey. He specializes in investigation and repair of the building envelope. He can be reached at dpatterson@wje.com[3].
Christopher W. Giffin, AIA, RRC, is an architect and principal with WJE's Atlanta, Georgia, office and is a registered roof consultant. He specializes in roofing and waterproofing. He can be reached at cgiffin@wje.com[4].
Endnotes:
[Image]: https://www.constructionspecifier.com/wp-content/uploads/2020/11/Photo-2-IMG_0011-1.jpg
dslaton@wje.com: mailto:dslaton@wje.com
dpatterson@wje.com: mailto:dpatterson@wje.com
cgiffin@wje.com: mailto:cgiffin@wje.com
Source URL: https://www.constructionspecifier.com/reroof-or-re-cover/
---