By Peter Kray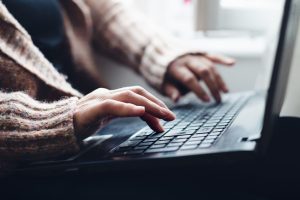 COVID-19 has had an impact on all of us, changing the way we live, and the way we work. This is why it is more important than ever to take care of your personal health.
In the interest of sharing our 'good health' tips, a recent CSI Community Connect post asked members, "What are you doing to ensure your mental and physical health while sheltering in place?"
Here are some of those top tips. Please do share your own insight, or use the Community Connect forum to discuss any topic regarding being a construction industry professional during this global pandemic.
We are sheltering at home to avoid getting sick or getting someone else sick. Avoiding the stress level that the health workers are facing.
We are trying to work from home, and our pets are delighted. Many dogs and babies in the background on conference calls. That is actually terrific. Maybe this is what retirement looks like.
Mark Kalin, FAIA, FCSI, LEED
Like Mark, I also am working at home. I am part of a major design-build construction firm and my group does building commissioning work all over the United States for our projects. We have credentials showing us as 'essential' workers, but our projects in Pennsylvania are fully shut down. Works well for in-town projects, however. My guys mostly are working from home, and yes there is more to commissioning other than being onsite—but this also gives them a good reason to keep in contact with onsite managers and supers.
David Lewis, CSI
My husband is an architect, and I am a product rep. We are working from home and our dog loves it. Routine has proved to be helpful, but also making little treats part of that ritual…a coffee/biscuit break, an Instagram art lesson break in the afternoon, and just getting up from the computer at 5 p.m. Then a little workout to break a sweat and enjoy cocktail hour.
Angela Prichard, CSI
​I am 'walking to work' in the morning and 'walking back home' at the end of the work day by leaving the house and walking down the block and back.
Gregg Jones, CSI, CCS, AIA
In the past three weeks, I have been working from home full time, and I have also become a home school principal. I have a pre-K and fourth grade class. My students and I make sure to take a long recess each day. The weather in Vermont is getting much better, and the fresh air, bicycle riding, and garden work are very calming.
My office has been scheduling lots of activities for us through online systems. We have video conference workout groups, activity groups, and '5:01's' (our office shorthand for beer-thirty). This week, one of our senior associates will demonstrate how to mix the perfect Manhattan.
We have also made it a point to schedule some video conference calls with our friends. We had a virtual get-together last night with five other couples. No gas burned, no designated driver needed, and one of our friends was in Florida! It was really great to see our friends and have a normal conversation.
On the side, I have been fundraising for my church where I play the organ. The organ, an 1836 Hook Brothers 'tracker' organ has an infestation of mold, and we have finally raised enough to have all 762 pipes removed, cleaned, reinstalled, and re-voiced. I signed the contract this weekend for the work, though we are not sure when work can commence. The bishop has ordered all churches locked! When it does happen, we are going to get some other maintenance done. I have been practicing for the inevitable re-dedication concert, which for me, is like meditation. Playing music is the best self-care for me. It makes a long day of project worries disappear.
Cam Featherstonhaugh, CSI, CDT, AIA
Keep a routine. Even if you do not do video calls, still get dressed professionally, etc. Go somewhere in your home where you will not be distracted etc. Stay connected with people via video calls or at least actual phone calls. E-mails are distant.
If you watch any news network ongoing or read updates on your smartphone throughout the day—you will feel worse off for it. No problem getting an hour of news in at night or whatever, but do not go overboard with it.
With all the negativity around, try to do something each day that you enjoy. Going outside and/or exercising is proven to boost your mood and attitude. Keep perspective. This will not last forever.
Ken Lambert, CSI