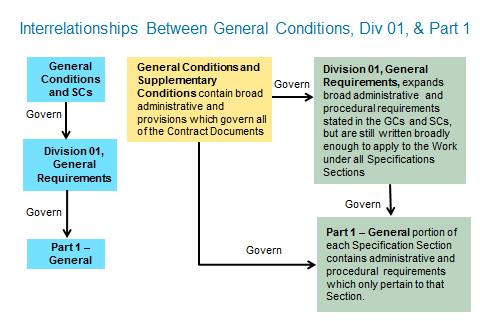 Location in the construction documents
As with any topic related to construction contracts, one cannot properly specify the requirements without knowing where they are, or should be, located amidst hundreds of pages of specifications and contractual requirements. As the content of the Division 00 documents—also known as "Procurement and Contracting Requirements" in MasterFormat—are seemingly-complicated fine print, many designers and specifiers tend to be less familiar with them than they should be. This is their first, and probably most significant, error when warranties are improperly specified.
Like other provisions, the various types of required warranties are covered in different locations in the contract documents, including the General Conditions and Supplementary Conditions, the Division 01 specifications, and in "Part 1–General" of individual specifications sections where materials and equipment are specified.
The most significant warranty protections afforded to the owner are typically in the General Conditions; they are the correction period and the contractor's general warranty and guarantee. In accordance with American Institute of Architects (AIA) A521/Engineers Joint Contract Documents Committee (EJCDC) N-122, Uniform Location of Subject Matter (2012), these are covered at the locations shown below: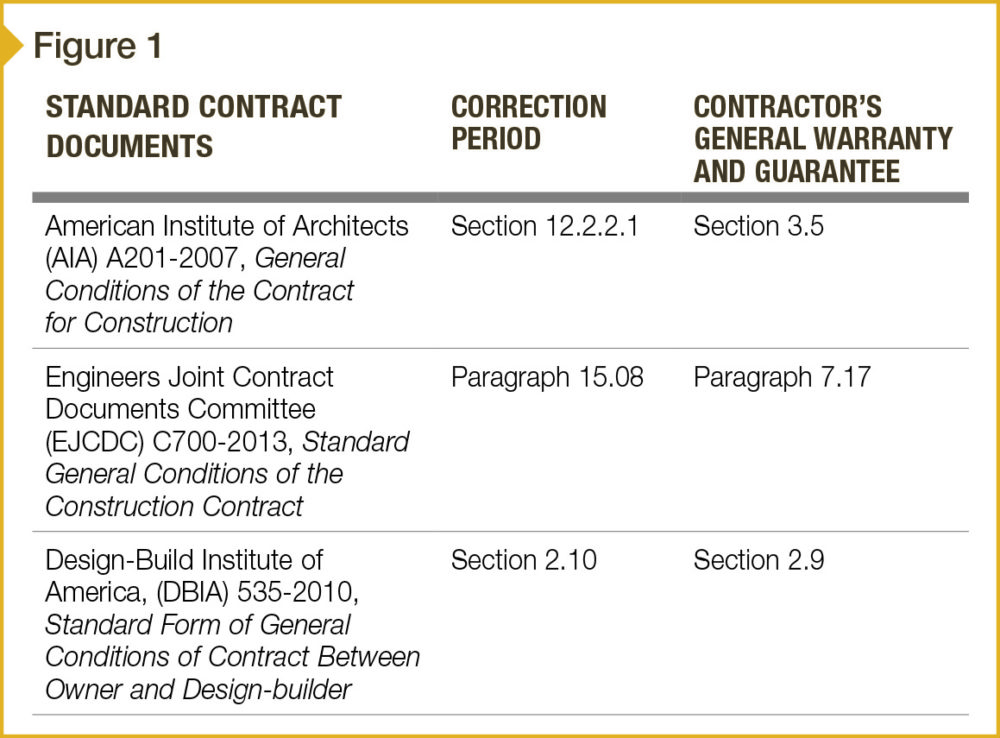 When reviewing the contract's warranty requirements, one should always review the General Conditions and Supplementary Conditions. This is particularly important when using non-standard Division 00 documents, such as those developed by a particular owner.