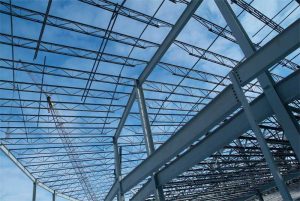 The magazine's series of sponsored e-books continues with an analysis of some common areas of concern for steel decks and joists.
Aggressive timelines are creating a scourge of incomplete construction drawings, leaving manufacturers and fabricators of joists and steel decking guessing at the designer's intent and unclear about critical details. With compressed project timelines, the specification of critical details can get pushed downstream to the structural engineer, who pushes them to the fabricator. In reality, this method of saving time upfront by leaving out information in the drawings just transfers that work to a different stage of the project and can lead to mistakes, requests for information (RFIs), and cost overruns. The answer: upfront collaboration with all members of the team and a shifting of responsibility back to the appropriate team member.
Specifically with regard to the manufacture of steel joists, incomplete construction drawings and a lack of the specifics required by subcontractors can slow down a project.
An article in our newest sponsored e-book stresses the need for early collaboration to streamline the process of deck and roof design. It appears along with two other articles from the pages of The Construction Specifier in "Building with Steel," a free, downloadable resource. To get your copy in either pdf or digital edition, visit www.constructionspecifier.com/ebook/new-millennium-building-with-steel-e-book.