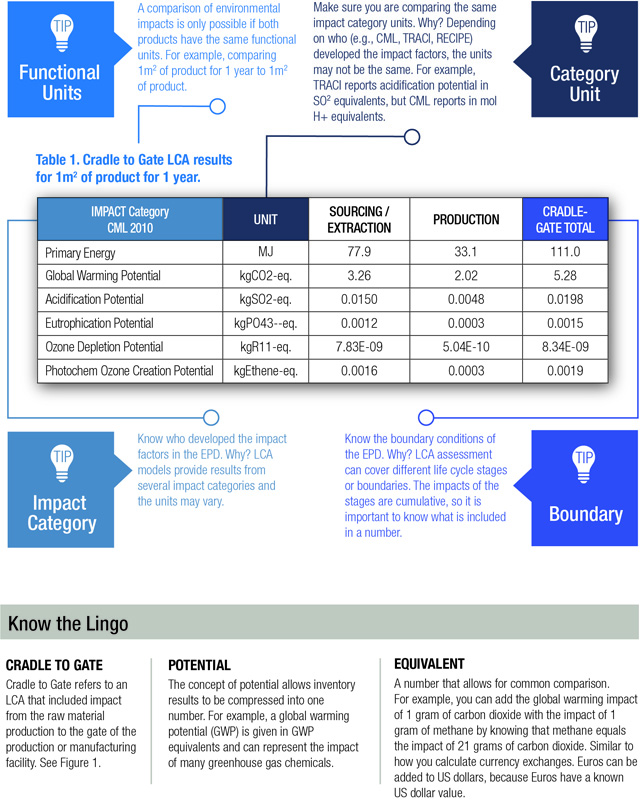 Multi-attributes
Just like the name implies, a multi-attribute certification includes more than one attribute. Several certifications have been established that include multiple attributes, and may include information from various stages of a product's life cycle. For example, American National Standards Institute/Business and Institutional Furniture Manufacturers (ANSI/BIFMA) e3, Furniture Sustainability Standard and Tools, is a multi-attribute standard including criteria for measuring a product's sustainability along the intersection of:
materials selection and usage;
energy and atmosphere;
human and ecosystem health; and
social responsibility impacts.
Green building rating systems and corporate sustainability standards like Global Reporting Initiative (GRI) or United Nations Global Compact are perfect examples of multi-attribute standards for buildings and companies. They encompass attributes ranging from energy and water efficiency to site and materials selection criteria.
It is important to note while these multi-attribute building and corporate standards are robust, it is very time-consuming for an owner or company to collect and assemble the required data. GRI and Global Compact reports are static documents, which, once launched, are rarely referenced or utilized.
Life-cycle assessment
LCA is a tool providing quantitative data about the environmental impacts at each stage of a product's life cycle. Results of this assessment are typically presented in communication tools known as Environmental Product Declarations (EPDs). Per ISO 14025, Environmental Labels and Declarations–Type III Environmental Declarations–Principles and Procedures, EPDs must be verified by a third party. Just as products can be evaluated by LCA, so too can buildings and processes.
Given an LCA can help a product manufacturer identify where an environmental impact occurs in a product's life cycle, such assessments can be used as tools to target opportunities for improvement. Sometimes, these improvements can be made at a manufacturer's facility, but other times the biggest improvement opportunity rests with a supplier and/or its processes. LCA can be costly, as it usually requires special software and training for employees. It can be contracted out, but using in-house experts allows a company to easily conduct scenarios or iterative LCA in order to understand how various decisions will impact the product's assessment.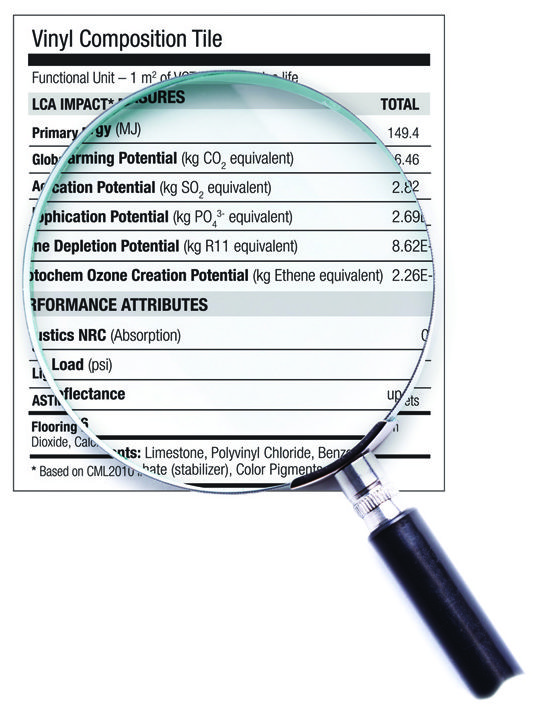 Elements of transparency
Product transparency is a wide and complex terrain, including everything from the supply chain to the product's end of life. While the increasing number of transparency initiatives focusing on social and environmental impacts offer opportunities for business, the environment, and society, they also create challenges.
Supply chain
One of the challenges in the global manufacturing environment is the number and layers of suppliers within the supply chain. Visibility and traceability beyond Tier 1 supplier and contract manufacturers (i.e. those supplying the manufacturer directly, though many purchase materials from other suppliers further up the chain) may be difficult. A few organizations have developed multi-attribute supply-chain standards, which score or evaluate companies based on their supply-chain criteria, but these options tend to be expensive and very involved. To drive sustainability into their supply chains, many manufacturers select and evaluate their suppliers based on their sustainability practices.
Product ingredients
Some industries have been addressing product ingredients for many years, yet ingredient disclosure is still a challenge. Earlier this year, a U.S. food and care product manufacturer announced a new transparency initiative to provide people with access to additional fragrance ingredient information for its personal care products. This initiative went beyond labeling requirements to provide in-depth product detail.
Historically, chemical substitutions have often been implemented in silence, as most companies do not want to market the fact their products previously contained a chemical of concern. There are several options for manufacturers to disclose the ingredients in their products, but this process is not always straightforward. Many manufacturers purchase mixtures they add to their products, and the suppliers of these components can be hesitant to provide the ingredients. Some manufacturers also add chemicals that, due to a reaction, are not present in the final product, which creates confusion as to whether the chemicals need to be noted as ingredients.