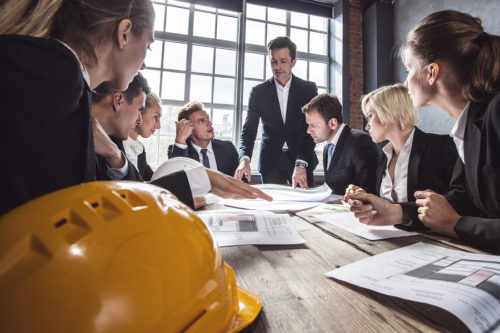 by David J. Wyatt, CDT
An astute specifier understands the importance of the construction contract and its associated General Conditions for writing the general requirements (i.e. Division 01) for a project. While many Divisions 02 through 49 Sections can be prepared independently of the contractual provisions, Division 01 cannot be adequately prepared until the specifier knows who the primary project stakeholders will be and the conditions that will define their responsibilities.
American Institute of Architects (AIA) A201, General Conditions of the Contract for Construction, is recognized by many as a benchmark for defining the relationships in design-bid-build projects. It is the oldest of its type; many non-AIA general conditions owe much of their own credibility to the fair balance of rights and responsibilities they derived from A201.
The text of A201, including front matter, is 38 pages of small type, yet it is concise and clear. A full reading of it provides a solid refresher course in the fundamentals of basic construction contracting. Specifiers should have a working knowledge of its articles and be ready to access a current copy if called on to help answer a contractual question.
An equally creditable but less well-known document is Engineers Joint Construction Documents Committee (EJCDC) C-700, Standard General Conditions of the Construction Contract. Often employed when a licensed engineer is the lead design professional for a project, it is also useful as an alternative knowledge source for owners, architects, and specification writers. As pointed out by former CSI President Gregory Markling, FCSI, SCIP, CCS, CCCA, LEED AP, in his presentation "General Conditions and the Construction Contract Administration Process," it is substantially longer than A201. (A word count reveals the C-700 to be greater by half.)
Although C-700 is longer than A201, it is probably the more reader-friendly of the two documents. The subject matter is presented in the normal progression of a construction project, from preconstruction through closeout. The detailed table of contents and extensive list of definitions make C-700 easy to navigate. A201, on the other hand, is a detailed explanation of the rights and responsibilities of the owner, contractor, and architect, with less emphasis on the linear process of construction.
Overall, while A201 may read as though it was prepared by construction attorneys and C-700 might read as though it was prepared by architects practicing the Four Cs of specifying, the fundamental subject matter is the same. Many projects could be well-served by either document.
In spite of CSI's 'say it once' principle, many specification writers re-iterate General Conditions requirements in Division 01 Sections. Worse, Division 01 Sections sometimes contradict the General Conditions through well-intentioned mishandling of already-defined terms. These anomalies indicate one or a combination of the following problems:
a lack of awareness of the content of the General Conditions selected for the project;
preparation of Division 01 specifications prior to knowing which form of General Conditions will be used for a project, then failing to adjust the content of the former; or
a desire to add emphasis to contractual requirements by restating them.
In situations involving the above, the specifications are, at best, ignored. At worst, they could lead to claims based on ambiguity or outright errors. To overcome this, it is important to keep in mind the components in a project manual should progress from the general to the specific without repetition, and with each complementing rather than competing with the others.
Here are some general best practices:
Working with the owner, verify the most appropriate form of Contract and General Conditions as soon as possible after the delivery method for a project is known. Inform the design team so specification production can begin.
Except in unusual circumstances, use only current versions of standard contracts and General Conditions.
Determine whether additional general provisions should be written as Supplementary Conditions or Division 01 requirements. A full understanding of the General and Supplementary Conditions might preclude the need for much additional Division 01 information.
Make the terminology in specifications consistent with the General Conditions. Take care when adding definitions to specifications if the same or similar terms are already defined in the General Conditions.
Do not restate or re-iterate General or Supplementary Conditions in Division 01 Sections.
For the best effect, the General Conditions should be bound into the project manual, in full observance of copyright laws, for each project rather than incorporating them by reference. Why? Making the General Conditions immediately available better informs the project stakeholders about critical contractual issues that might otherwise be overlooked. Although it is less expensive to merely refer to the General Conditions than it is to properly publish them, such a shortcut separates one of the most important parts of a project manual from the other contract documents in a potentially detrimental way.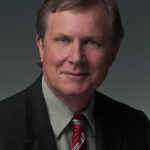 David J. Wyatt, RCI, CDT, is a specifications writer at Braun & Steidl Architects in Akron, Ohio. With the late Hans W. Meier, FCSI, CDT, Honorary Member, he published Construction Specifications: Principles and Applications (Cengage Learning, 2008). Wyatt currently serves on the MasterSpec Architectural Review Committee. He can be reached at dwyatt@bsa-net.com.