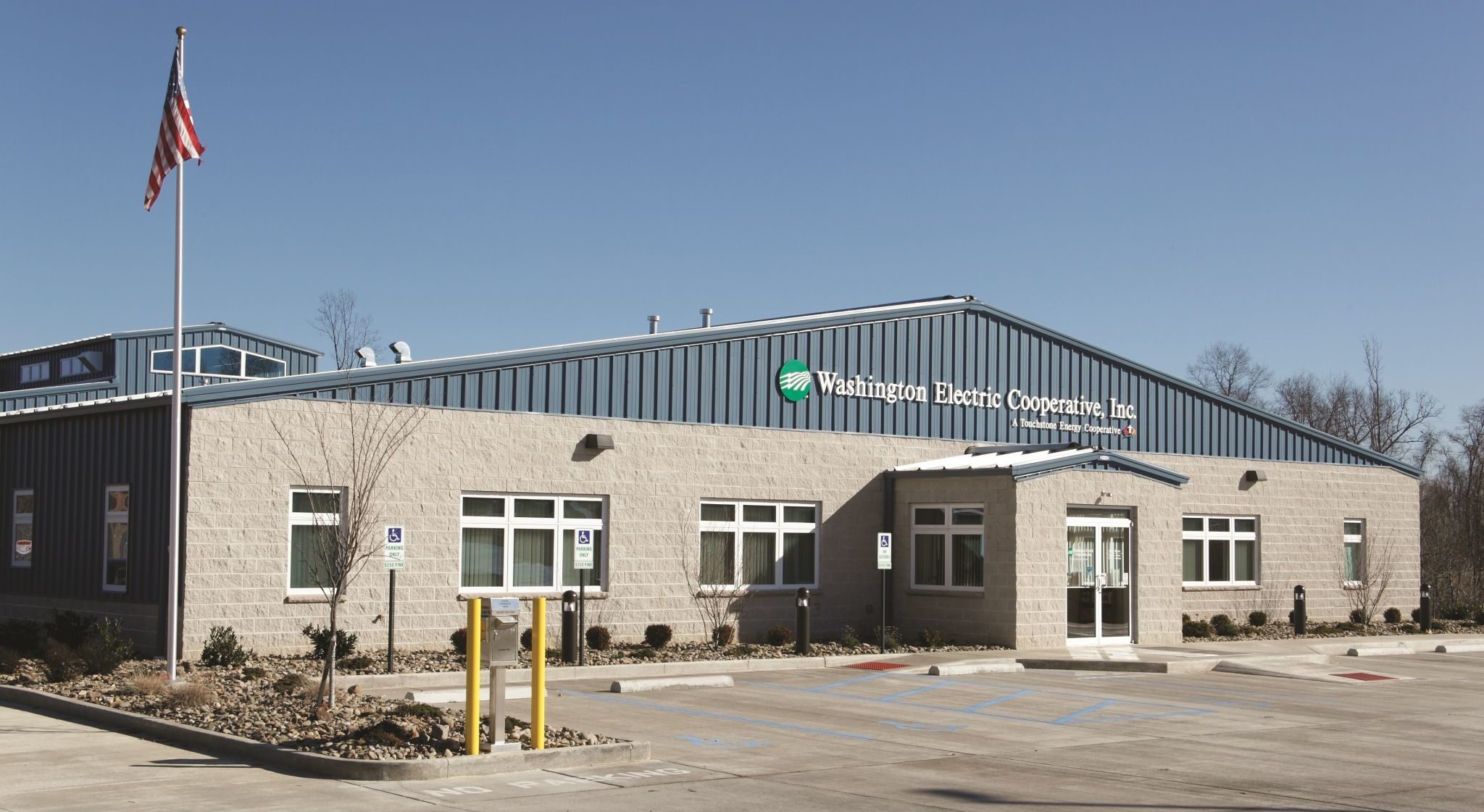 by Kevin Hutchings
Maximizing energy efficiency is a key concern on virtually every new commercial construction project. When the construction happens to be for the electric provider itself, it is easy to understand how the priority takes on even greater importance. This was the case for Washington Electric Cooperative, an energy distributor located in Marietta, Ohio.
The company had been operating for years out of three separate facilities, serving nearly 10,500 customers in six counties. After five years of site planning and land acquisition, it was ready to consolidate under one roof, adding both operational and administrative efficiencies in the process.
Chief among Washington Electric's goals with its new facility was the desire to build to Leadership in Energy and Environmental Design (LEED) certification, underscoring its commitment to energy efficiency. Additionally, the company had a vested interest in using a local company for construction.
Persistence pays off
Washington Electric approached a local builder for a design-build solution. However, since the project was receiving financial assistance from the local Rural Utility Service (RUS), a government agency, the project was required to go through a bid process. After nine bidders and 90 days, local company Mondo Building & Excavating was chosen for the project.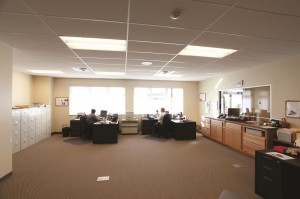 The building was originally designed to pursue entry-level LEED certification. Striving for a higher goal of Silver would have required enhancements specific to such areas as water runoff and recycling—issues not germane to Washington Electric's core business.
"We really wanted to do it right when it came to the energy side," says the company's CEO Ken Schilling. "We wanted to walk the walk with everything from solar panels to high-efficiency water heating, geothermal heating and cooling, and high-efficiency windows."
Bringing more natural light inside the building also played a key role in LEED certification. For instance, all of the offices were located on the outer perimeter, enabling inclusion of windows. This allows the building to gain more heat from the sun during the winter, as well as reduce the energy required for electrical lighting.
Kevin Guiler, project manager, explains how another design element provided a flood of natural light.
"We added a clerestory that runs the entire 61-m (200-ft) length of the facility. It has 762-mm (30-in.) windows that add daylight and help conserve energy by reducing daily lighting needs," he said.
The clerestory also features a gable-type window on the front facing to give it an attractive, finished look.
The new facility is 2787 m2 (30,000 sf)—including 1003 m2 (10,800 sf) of office space and 1783 m2 (19,200 sf) of space for operational support. At any given time, bills are being processed in the front area, while bucket trucks and track diggers are maneuvering in the building's back area.
With such a broad range of activities happening inside, it was critical to find a cost-effective building design that could also be versatile.
A clear-span steel structural system was used to construct the facility, with 7.6-m (25-ft) bays in the back to accommodate the heavy equipment frequently moving in and out of the building. While the company's needs did not call for a clear-span frame, the structural system did provide the flexibility necessary to optimize all work processes inside the facility.
The building's roof features a standing-seam metal roof system. This was a change from the existing buildings the company was operating from—all three were experiencing leak issues. Schilling recalls the issues of the old administration building in particular.
"It was a brick building built around 1963, and it had a flat roof," he says. "It leaked around the rooftop heat pumps and was giving us fits."
The roof system provided a proven weathertight solution. The assembly's efficiency, long life cycle, and recyclability attributes helped contribute to the sustainability of the new facility as well.
Smooth construction
Despite running into a few unforeseen challenges, including some tricky excavation work around a high-pressure gas line outside the building, the overall construction process itself went smoothly.
"Our concept was we wanted a simple building, but one that was very energy efficient and functional," says Shillilng. "We were determined to get a lot of bang for our buck and have a building that will be useful for the next 50 years. "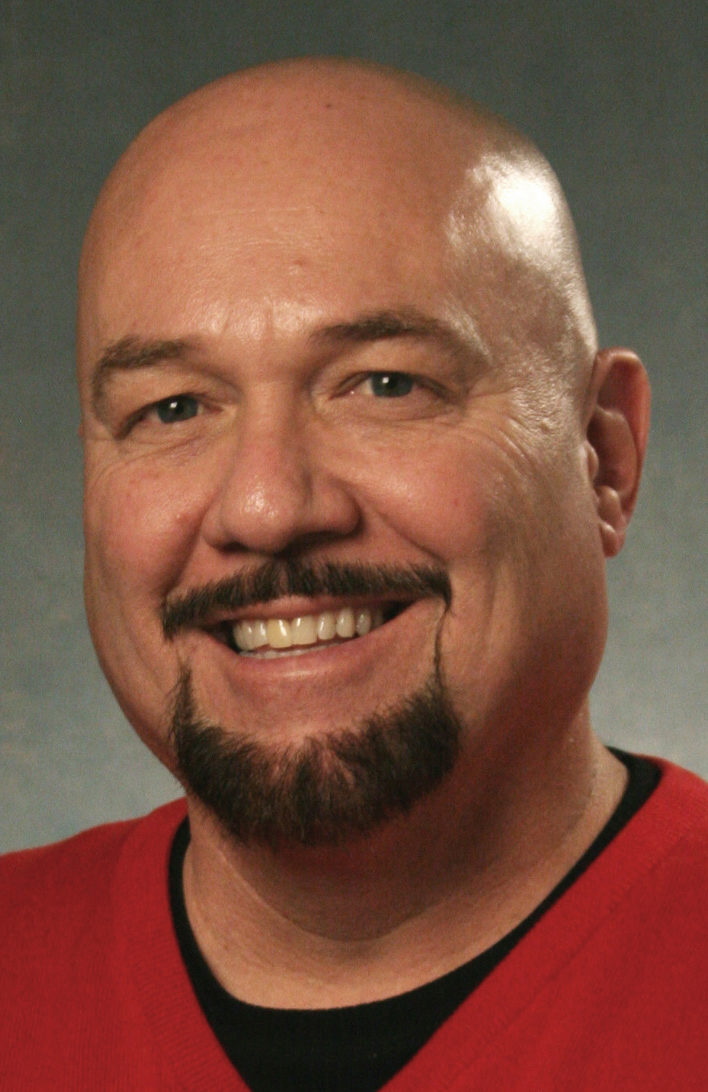 Kevin Hutchings has been the training manager for Butler Manufacturing for 15 years. He is responsible for product, builder management, and sales training. Hutchings joined Butler as an order technician for the buildings division and in the retrofit roof group, where he gained substantial experience in metal roof design and detailing. He has also served as project services manager for the roof division of Butler, managing a number of large and complex retrofit roof projects. Hutchings can be contacted by e-mail at jkhutchings@butlermfg.com.