by Peter Barrett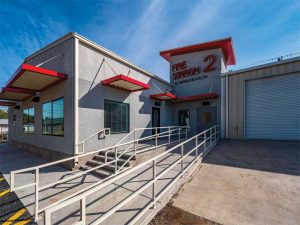 Stucco and manufactured stone have been employed in the building industry for ages. These claddings are well known for their fire-resistance abilities, durability, and aesthetics. According to Transparency Market Research, the value of the global stucco market is expected to reach over $16 million by 2026.
Although stucco is a suitable choice for several reasons, improper installation will lead to one major problem—moisture infiltration. Without the right protection, uncontrolled moisture will lead to mold, wall rot, and decay, and eventually have an impact on both the aesthetics and structural integrity of the building. Although weather protection is a concern for any type of building, professionals using stucco cladding should take greater care to ensure that the buildings are well prepared for the road ahead.
Once viewed as a cladding system with the ability to solve moisture problems, stucco is now seen as causing hidden wall rot. One of the places this first became widely known was in Vancouver, British Columbia, Canada, in the 1990s, when stucco bonded to plastic weather-resistive barriers (WRBs) had rotted oriented strand board (OSB) behind the WRBs. Then the issue moved south and east to places like Minneapolis, Minnesota, and Greensborough, South Carolina. First, it was noticed on multistory, wood-frame buildings because rain exposure increases with height, and then on regular wood-frame low-rises.
In 2018, building expert Joe Lstiburek said construction professionals did not learn from Vancouver, and he predicts an impending 'stucco-pocalypse.'
The industry needs to come together to make buildings better by specifying the right system made up of the suitable products and follow up to ensure proper installation.
Signs of failure
Trapped moisture can cause severe issues that may not be evident until it is too late. For example, the commonly known 'stucco tear' stains that appear under installations such as windows are signs of moisture-induced damage to the wall systems.
Other warning signs include:
dark spots;
heavy staining;
odor;
cracks;
bulges in the stucco finishes; and
missing stucco.
Without preventative measures, these issues are likely to have a negative impact on the overall structural integrity and safety of the building.
The problem begins during installation
In the author's experience, there is not as much energy going across assemblies as there used to be. This is due to increased thermal resistance (i.e. more insulation in the walls). Reduced energy flow limits the drying abilities of wall assemblies when wet. The more efficient the assembly, the lower the drying potential. So, as the drying potential is reduced, so must a wall's wetting potential.
Stucco is also considered a reservoir cladding, which means it can absorb and store rainwater. Claddings like this can be thought of as 'moisture capacitors.' In effect, wetting charges them. It is part of a group of materials such as brick, unpainted wood, and fiber cement that will store water. Claddings like vinyl, aluminum siding, or metal panels would not be considered reservoir claddings.