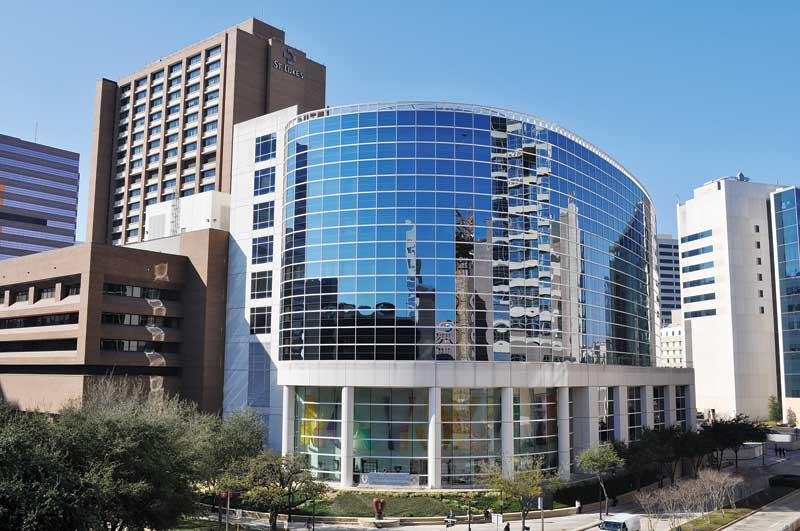 by Jeffrey Plummer
Window film can play a key role in improving any building's performance, whether it is a new construction or a retrofit project. At a fraction of the cost of a window replacement, these products help control overall operating costs, balance building temperatures, and reduce the load on HVAC systems.
There are many types of window films. Some are clear and feature multiple layers of polyethylene terephthalate (PET) to offer protection from shattering glass; others are tinted with metals, dyes, or pigments to reduce visible light transmittance (VLT) through the glazing and block heat coming through from the sun. There are even decorative window films that can replicate the look of frosted glass or etched patterns.
Window film can be used in both new construction and renovation, although retrofit applications on existing windows are more common. Replacing older single-paned windows with more energy-efficient double- or triple-paned windows tends to be the best option, but this can be quite costly. In some cases,
the owner would like to protect the integrity of the structure by maintaining its original windows. As long as the single-paned window is structurally sound, adding professionally installed window film can often make the most sense; these products tend to match or exceed the energy efficiency of most modern windows.
Benefits of window film
There are many reasons why window film will benefit a construction project.
UV protection
Some window film block up to 99 percent of ultraviolet (UV) rays, and can reflect up to 80 percent of the sun's heat. The adhesive absorbs UV light between 300 and 380 nm, reducing the amount of damaging rays and heat transmitted through the glass. The sun can be extremely harmful to unprotected skin, and also takes a toll on a building's interior finish and furnishings. Over time, the sun will fade furnishings, drapes, and flooring. Film helps mitigate UV rays while still allowing penetration of natural light.
Temperature control
Window films are constructed with either metal or particles that absorb infrared (IR) light to reflect solar energy. The National Fenestration Rating Council (NFRC) rates window film effectiveness, similar to how windows and other fenestration is rated. (Complete ratings can be found on the NFRC website.) A film's solar heat gain coefficient (SHGC) is a measure of how much energy it blocks.
Employee comfort is vital for productivity, and window film's regulation of temperatures makes offices more comfortable. According to a joint study on the relationship between employee performance and temperature by Finland's Helsinki University of Technology and the U.S. Lawrence Berkeley National Laboratory (LBNL), there is a two-percent decrease in performance for every 1-C (1.8-F) increase in temperature across the range of 25 to 32 C (77 to 90 F). However, there is no effect on performance in the temperature range of 21 to 25 C (70 to 77 F). (For more information, click here.) Having a climate-controlled office clearly translates into better work from employees.
Aside from keeping occupants in ideal conditions, this temperature control has another benefit—reducing reliance on a building's mechanical system for cooling. For commercial buildings, the return on investment (ROI) is higher when using window films than with many other methods of retrofit, even replacing the HVAC, according to the International Window Film Association (IWFA). Window film is designed to keep heat out during the summer and retain it in winter, curbing energy costs year round.