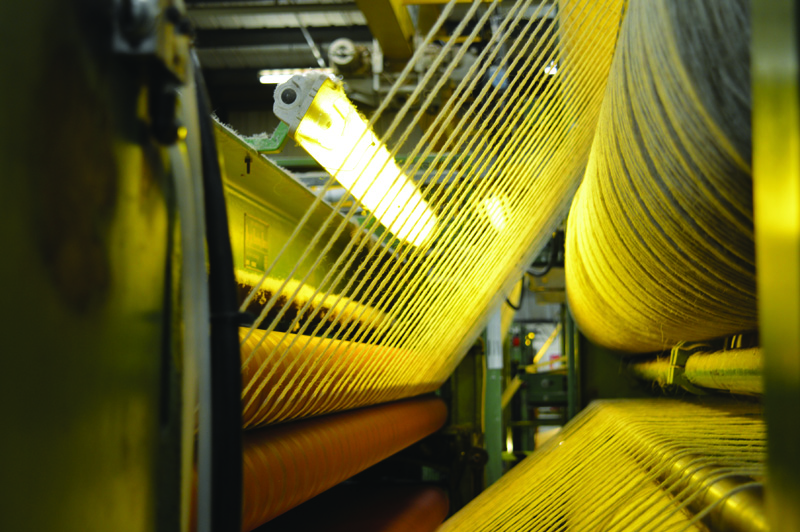 Benefits
Flooring options can seem endless; the decision-making process requires flooring professionals to understand the unique benefits and challenges of working with each material—from laminate, hardwood, and vinyl to stone, concrete, tile, and carpeting—while keeping in mind the overall design approach. Underfoot comfort, protection against slips and falls, noise reduction, and clear wayfinding are all key benefits of carpet over other flooring materials. However, even once carpeting has been selected, there is a plethora of options and factors to consider.
Given all the different variations in tufted and woven carpets, how does one decide which type to specify? In standard Axminster carpeting, wool becomes a key differentiator. This material can stand up to the heaviest of foot traffic due to its naturally existing crimp. The fiber literally bounces back, providing built-in resilience and structural integrity. This material also requires less-intensive cleaning than synthetic fibers due to the natural stain resistance of its scaled surface, thus extending the carpet's life.
While all carpeting has an impact on noise pollution, wool over synthetic product further absorbs sound, reducing its impact. Sound absorption is tested using a noise reduction coefficient (NRC) grading. Axminster, due to the nature of its construction is 100 percent cut-pile, thereby providing a greater NRC than loop-pile carpets of the same specification. In Carpet and Rug Institute (CRI) testing using the NRC grading, two carpets of identical pile heights and weights lay on concrete with no cushion, with the only difference being loop- or cut-pile construction. The loop-pile carpet provided a .30 NRC, while the cut-pile carpet offered a .35 NRC. Additionally, when it comes to underfoot comfort, wool Axminster can outshine tufted products, which tend to be much thinner.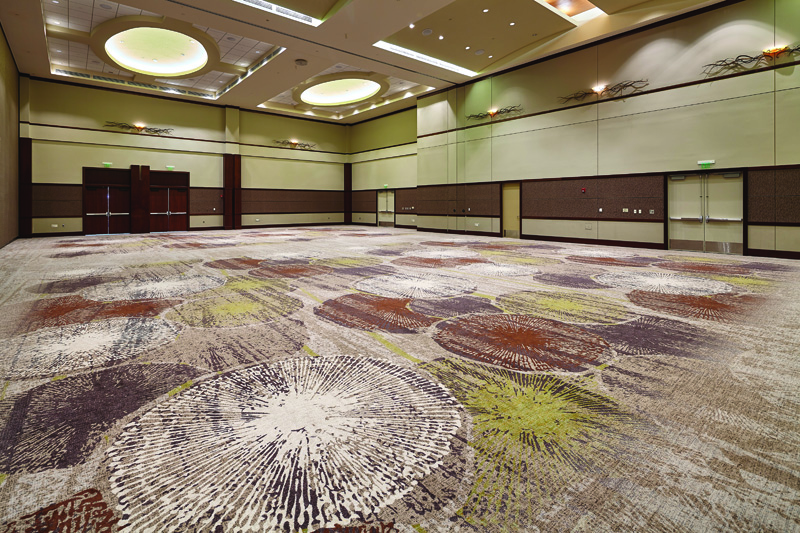 In addition to considering how the carpet will fit in the interior, designers must adhere to stringent building codes and regulations. Wool is an easy solution because the actual fiber is slow-burning, making it naturally flame-resistant. Wool-rich carpets can meet and exceed flammability and fire code standards without the need for spray-on treatments.
Some woven Axminster carpets meet CRI's Green Label Plus standard. Indoor air quality (IAQ) is protected through very low emissions of volatile organic compounds (VOCs) even when new. Further, wool has the ability to absorb indoor air contaminants.
As well as being a durable natural fiber with an inherent resistance to dirt, wool can be used to create products that are renewable, reusable, and recyclable. Consequently, it can contribute to a project's certification under the Leadership in Energy and Environmental Design (LEED) program in two Materials and Resources (MR) credits: Rapidly Renewable Materials and Low-emitting Materials.
It is critical to keep in mind not all wools are the same—geography, climate, sheep breed, and even the location where the wool is sheared dictate each fiber's properties.
Initially, tufted products are defined as a lower-cost alternative to traditional woven floorcoverings. Thanks to its increased durability, life expectancy, and quality construction, woven Axminster carpet can be a good investment for hospitality interiors over the long term.