Real world specification and application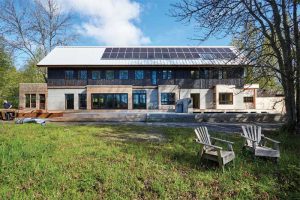 As with all commercial buildings, the coating selection and specification process usually starts by choosing the right colors. While a wide range of colors are available, custom colors in any formulation are important to discuss with the coating and product manufacturers during schematic design. Not all pigments may be LBC Red List Free, but a qualified coatings manufacturer can provide the closest color match for approval.
To ensure the project's exact look, proper performance, and intended sustainability goals are met, coatings manufacturers can help guide the team through any complexities. They also can provide color samples to assist with this decision and to provide a list of approved applicators.
To ensure the specified sustainability criteria, the coating process requires strict factory controls to mitigate transfer between standard formulations and LBC Red List Free formulations. Qualified coaters and applicators must:
• apply the coating on metal made with an approved common metal substrate;
• clean the surface of the substrate to ensure it is free from impurities such as dirt, debris, and mill oils; and
• use a pretreatment and coating system that meets the LBC requirements, and for coil coatings, an approved backer also is required.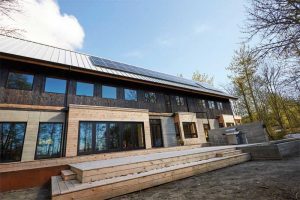 Safe management of coatings' volatile organic compounds (VOCs) is also a key consideration in choosing a coater or applicator. Environmentally responsible applicators go beyond providing workers with personal protective equipment (PPE) and factory-controlled conditions to manage VOCs. A thermal oxidizer safely captures and eliminates the VOCs and recycles them to provide heat for the coating process, so there is no adverse environmental impact.
Mitigating the heat island effect
Saving energy, reducing greenhouse gas emissions, and improving environmental health are among the high-priority sustainability goals for building project teams.
According to the Environmental Protection Agency (EPA): "Structures such as buildings, roads, and other infrastructure absorb and re-emit the sun's heat more than natural landscapes such as forests and water bodies. Urban areas, where these structures are highly concentrated and greenery is limited, become 'islands' of higher temperatures relative to outlying areas. Daytime temperatures in urban areas are about -17.2 to -14.4 C (1 to 7 F) higher than temperatures in outlying areas and nighttime temperatures are about -16.6 to -15 C (2 to 5 F) higher."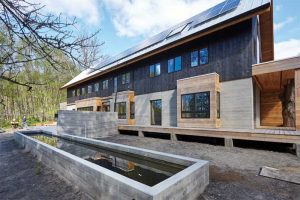 The year 2020 tied with 2016 as the hottest on record since temperature recording started in the late 19th century.
Solar-reflective (SR) cool coating technologies can help mitigate this effect and create more energy-efficient metal building products. SR coatings for metal roofing can help offset this effect by reflecting UV rays, keeping the surface of the roof cooler, and reducing the amount of heat transferred into the structure—resulting in decreased energy consumption and costs to cool the building.
Architectural coatings containing SR pigments have been altered both physically and chemically to reflect infrared radiation, while still absorbing the same amount of visible light. As a result, the coating and the metal roof stay cooler. These coatings are available in a variety of technologies and energy-efficient colors that meet rigorous LBC, LEED, Energy Star, and Cool Roof Rating Council (CRRC) requirements.13
A study by the Oak Ridge National Laboratory (ORNL) found when asphalt shingled roofs are converted to pre-painted cool metal roofs, energy costs can decrease by up to 20 percent.
Protecting the structural integrity of the roof, the finished metal helps shed heavy snow loads; withstands extreme sun, high wind, and heavy rain; and requires minimal maintenance. It also is noncombustible, increasingly important in areas prone to wildfires.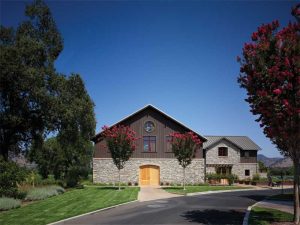 In general, metal roofs can be expected to last 30 to 50 years or more, compared to asphalt singled roofs with lifespans of 12 to 20 years. One metal roof with high-performance coatings saves the equivalent of two to three asphalt roofs in materials, labor, maintenance, cost, waste to landfills, and associated emissions. The longevity of metal roofs also is compatible with rooftop solar arrays.
Solar panels often have a longer life cycle than traditional asphalt shingled roofing, so the asphalt shingles would need to be replaced during the photovoltaic system's lifespan. At the end of their life cycle, metal roofs also can be recycled.
Conclusion
With a deep understanding of the material composition and finishing process, the coating manufacturer, finisher, and metal building product manufacturer can assist architects and specifiers with documentation to support projects' sustainability goals, LEED, and LBC submissions.
For commercial building projects seeking next-level sustainability, architects and specifiers now have the option of choosing coil or extrusion coatings formulated without the use of LBC Red List chemicals. With reduced harsh materials, these high-performance, durable, architectural coating systems support LEED v4.1 and LBC Red List compliance when applied to metal building products made with common metal substrates.

Channing Beaudry leads the global research and development group for Sherwin-Williams' coil and extrusion coatings division. With dual degrees in chemistry and chemical engineering from the University of Minnesota and more than 20 years of experience in the paint and coatings industry, Channing has led the development of a wide range of innovative coating systems across several industries including general industrial segments and building products. Channing works with architects and customers to understand their unique needs and develop coatings for metal building products that meet any aesthetic or specification while lasting long into the future. He can be reached at channing.beaudry@sherwin.com.