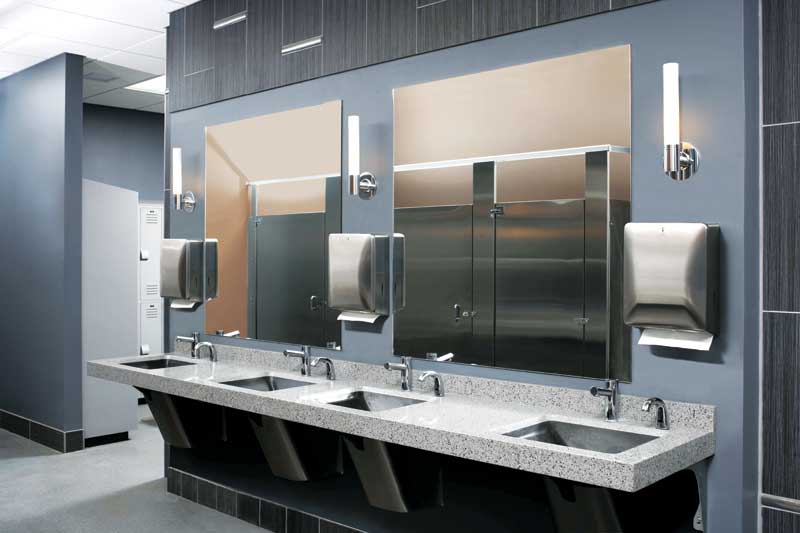 by Daniel Hughes
The design/construction industry's shift to using the building information modeling (BIM) process has opened the gateway to managing large quantities of data to ensure complete coordination and integration among all facets of the building process. This 'smart' information database saves valuable time and expense by assisting specifiers in their role of tracking high-volume, detail-dense, and quick-changing job specifications. With BIM, specifiers are easily able to access up-to-date information on any given project to ensure the specifications align with original design intent and standards throughout the construction process. It serves as the integrated tool of choice for managing all phases of restroom, washroom, and locker room design.
The BIM software process provides both the visual 3-D models and embedded product data required for:
coordinated design/construction documentation;
architectural design visualization;
automated specification writing;
compliance-checking for codes and the Americans with Disabilities Act (ADA) requirements;
mechanical/engineering/plumbing (MEP) and structural engineering;
MEP and toilet room pre-fabrication;
project cost estimating;
building product procurement;
commissioning and as-built documentation; and
owners' operations and maintenance (O&M).
Five BIM basics
There are five basic tenets of BIM that establish a base for current processes, software features, and design team functionality for construction projects. The following information highlights those foundational categories, and includes the specific BIM processes used to complete the tasks listed above.
The BIM bench
A handful of global software companies are considered the leaders for providing BIM software to architects, engineers, contractors, and facility owners to create models. An efficient project relies on every member using not only the same platform, but also the same version of that software. This means on large projects that span several years, programs must be upgraded for every team member.
Corporate BIM mandates can contractually identify the required tools and skills to participate on design team projects. BIM execution plans define file quality, team member roles, and how to use the BIM tools to deliver the project, including accommodations for niche users. For example, commercial equipment consultants that design kitchens, laboratory, and theater layouts may be allowed to design in their BIM software. Their files would then be translated into the project's mandated BIM software.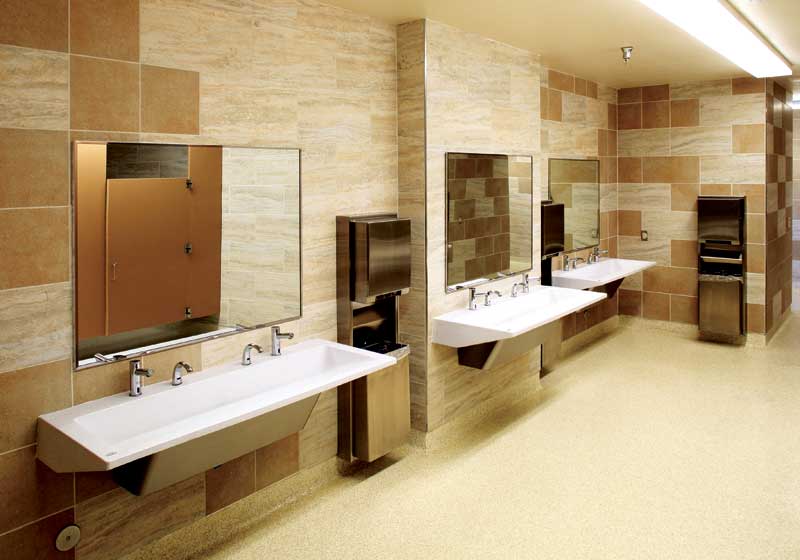 BIM all-in-one file
Each discipline—architectural, structural, HVAC, electrical, and plumbing—creates a single, 3-D BIM file. (However, large projects may also want to split up a building model into smaller working pieces for the building envelope, interiors, furniture/fixtures/equipment, and sitework depending on how many people are working on the files.)
A discipline links other team members' BIM files as 'overlays' to coordinate placement of lights, diffusers, walls, and ductwork. For example, the architect will link the engineer's HVAC BIM file to coordinate placement of ceiling lights on the reflected ceiling plan.
Three-dimensional BIM files quickly provide a team member all the views required for the construction documents. A single architect drawing an architectural floor plan using 3-D BIM walls, doors, windows, floors, and roofs will automatically create the interior and exterior elevation views, building sections, and ceiling plan views from that floor plan. As the floor plan is created, manufacturers' building components like doors, windows, plumbing fixtures, casework, toilet partitions, and accessories are inserted.
The component schedules automatically list, count, and display those components based on categories, such as doors, plumbing fixtures, and specialty equipment. All component edits or deletions are seen immediately in the respective schedules. One BIM architect is now creating and managing the same documentation that typically required two or three staff members using computer-aided design (CAD).