Due to its glass shard retention and storm-resistance properties, laminated glass is a viable building material for covered surfaces and ceilings. Its beauty and versatility make it suitable for standout designs like the promenade over the Galerie Artem in Nancy, France. Designed by Agence Nicolas Michelin and Associates (ANMA), the promenade is a 300-m (100-ft) transparent glass structure featuring two-tone pink and blue polygonal roof panels, representing the nearby mountains. Even the sawtooth profile of the overhead glazing mimics the surrounding terrain and building rooflines.
The promenade plays a structural and unifying role by providing acclimatized common space for three prestigious universities representing art, technology, and management—the École Nationale Supérieure d'Art de Nancy (ENSA), the École des Mines pour la technologie (ENSMN), and the ICN Business School.
Students, staff, and visitors can mingle and enjoy a confortable environment under the colorful glass canopy that provides high performance protection in the forms of thermal, solar, safety, and security.
Colorful inspiration
Colored glass has long been used in architecture to define a space, add personality, or even tell a story, as is the case of Kaleidoscope in Tianshui City, Gansu Province, China. Colored glass is the focal design element of the newly constructed kindergarten, and its use in arches above glass windows and doors pays tribute to the traditional cave-like dwellings in the Loess Plateau.
With its squat shape, rounded corners, and all-white exterior dotted with three levels of rainbow-hued glass, Kaleidoscope is best described as a giant birthday cake. SAKO Architects selected 10 vibrant colors to repeat above doors and windows, as well as inside on the handrails of corridors and stairs.
The school is topped with a clear atrium, allowing sunlight to shine down on the central stairway. As light passes through the glass arches, it forms colorful shadows of varying shapes. These free-flowing rainbows overlap to create a magical, kaleidoscope effect that rotates with the sun's movement throughout the day. At night, interior lighting turns the building into a breathtaking piece of art.
Like its inspirational name, the entire school is like a giant rotating kaleidoscope, filtering and projecting light with constantly changing colors and patterns. If ever there was such an environment designed to inspire creativity and encourage young minds to thrive, it is Kaleidoscope.
Color's revolution
When most architects and designers are looking to infuse color into their design, they first focus on the visual effects. A selection of earth tones, neutrals, dazzling whites, and almost every color imaginable allows their creative visions to shine.
Laminated glass with colored interlayers not only affords a project beauty, but also helps architects and designers incorporate necessary high-performance benefits, such as light and solar control, structural strength, thermal solutions, safety, and security.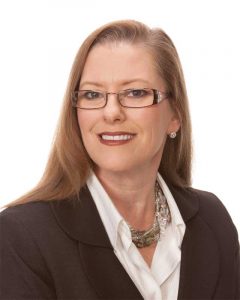 Julia Schimmelpenningh is the architectural industry technical manager for the advanced material interlayers business of Eastman Chemical Company. With more than 30 years of experience in lamination and laminated glass applications, she provides technical product support to glass fabricators, architects, designers, engineers, and specifiers. Schimmelpenningh is a member of the American National Standards Institute (ANSI), ASTM, Canadian General Standards Board (CGSB), National Glass Association (NGA), and International Organization for Standardization (ISO).