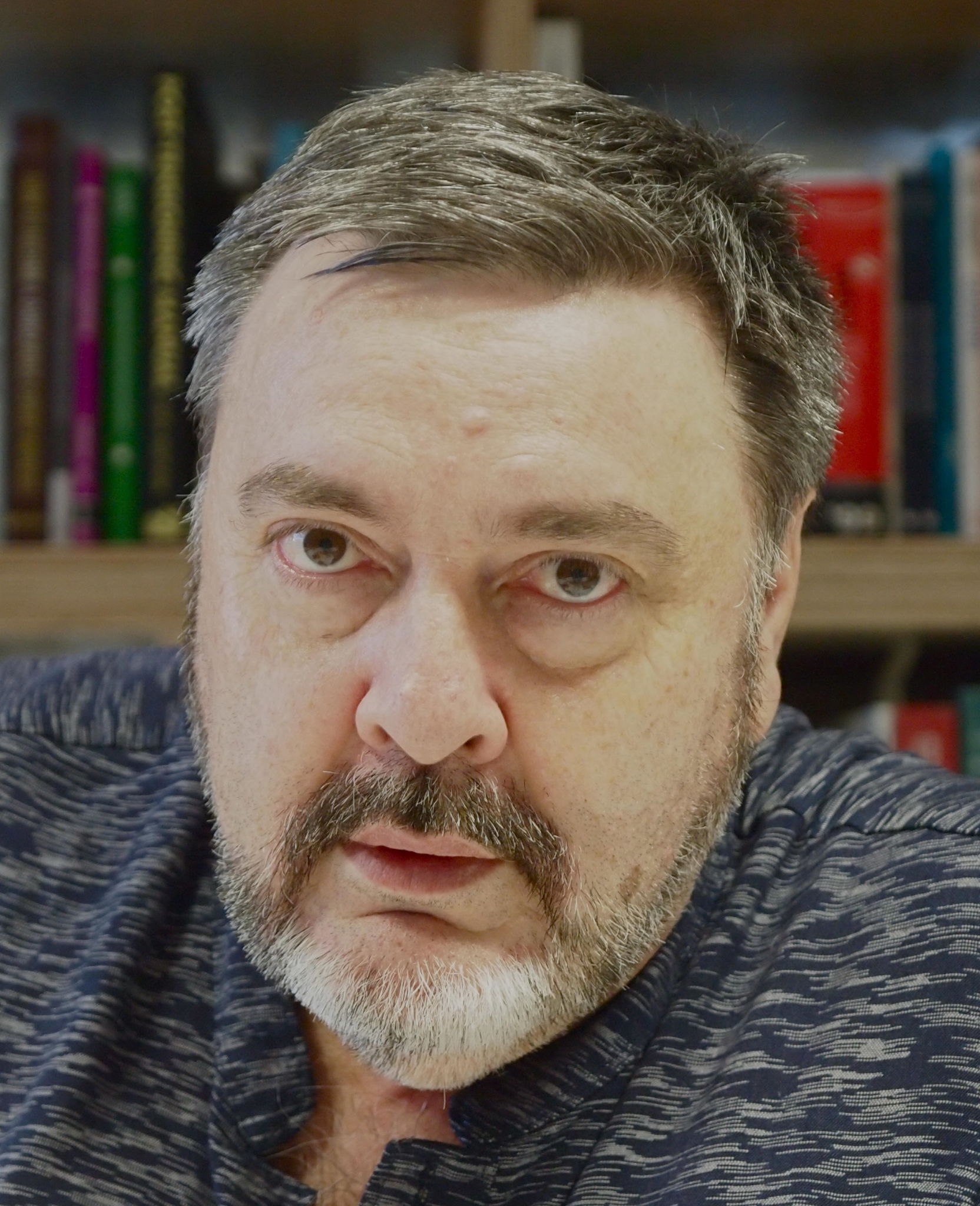 FAILURES
Peter Hartog and David H. Nicastro, PE, F.ASTM
Galvanizing is one of the best ways to protect steel, but the complex series of reactions necessary to prevent corrosion can be undermined by exposure. When hot-dipped galvanized steel is first exposed to the atmosphere, near-pure zinc at the surface reacts with oxygen to form a thin layer of zinc oxide. In turn, this reacts with water to form zinc hydroxide.
Zinc oxide and zinc hydroxide do not provide a durable corrosion-resistant coating; the hydroxide must next react with atmospheric gases to form a continuous layer of passive and strongly adherent zinc hydroxy-carbonates. For this to occur, zinc surfaces need to go through many cycles of wetting and drying.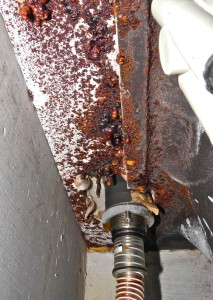 If galvanized steel remains in prolonged contact with concealed films of water lacking dissolved oxygen and carbon dioxide, the sequence of reactions ultimately producing stable zinc hydroxyl-carbonates may stall. Conversion of zinc to powdery oxide and porous encrustations of hydroxide can continue unabated until moisture penetrates the zinc layer and instigates corrosion of underlying steel.
In refurbishing guest suites of a five-star hotel in Hong Kong, for example, interior designers elected to enclose cast iron bathtubs with polished white marble. In less than two years, marble benches in numerous suites displayed vivid orange stains. Investigation confirmed the source of the rust stains was corrosion of hot-dipped galvanized steel plates and angles supporting the marble on an intermediate layer of conventional polymer-modified tile adhesive.
Small volumes of water occasionally flowed into unventilated spaces under the bathtubs. The main path was the retractable handheld shower head on a chromed spiral-wound hose that penetrated the horizontal marble benches near the foot of the tub. When guest suites were unoccupied, warmed by sunlight, and not cooled by air-conditioning, heat conducted through the tubs and marble caused water in unventilated voids below to evaporate.
When air-conditioning later reduced room and material temperatures below the dewpoint of the trapped humid air, water condensed on the galvanized steel framing. Moisture was also absorbed by the tile adhesive. Periods of wetting were long enough for steel to rust before its zinc coating provided a protective layer of stable hydroxy-carbonate. The worst-affected zinc surfaces likely were permanently in contact with stagnant condensate.
The condition of the galvanized steel was found to be highly variable. Some zinc surfaces still displayed bright spangling, whereas others had been completely depleted and replaced by rust-colored nodules and stalactites. Remedial work included replacement of galvanized steel with stainless steel and measures to improve drainage, ventilation, and access to bathtub enclosures.
Peter Hartog is an architect and the principal of Building Diagnostics Asia Pacific—a forensic engineering practice with offices in Bangkok, Thailand, and Sydney, Australia. He has investigated defects and performed pre-emptive design reviews on stone cladding, paving, and interior finishes in Australia, Southeast and East Asia, and the Middle East since 1985. He can be reached at phartog@jacksonteece.com.
David H. Nicastro, PE, F.ASTM, is the founder of Building Diagnostics and Engineering Diagnostics, specializing in the investigation of problems with existing buildings, designing remedies for those problems, and resolving disputes arising from them. Nicastro is a licensed professional engineer, and leads the research being performed at Building Diagnostics testing center, The Durability Lab, at the University of Texas at Austin. He can be reached at dnicastro@buildingdx.com.