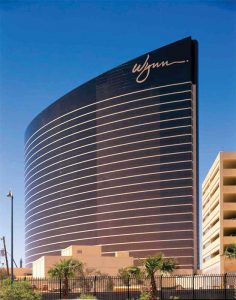 The general layout of the guide specification's three parts is as follows.
Part 1: General
This part contains descriptions of product, scope of the system, and a list of work to be included in the specification. It further references additional items that should be specified, such as:
qualifications;
performance and testing requirements (including possible use of mockups);
required submittals (e.g. samples, structural calculations, and test reports);
quality assurance measures; and
warranties.
Performance and testing requirements
During the design and development stage, all curtain wall systems should be tested for the leakage of air infiltration, water penetration, and for structural performance (including frame deflection limits) at the wind loads applicable for the building site. This is one of the most important parts of curtain wall specifications. Testing is the only way in which certain capabilities of a wall, such as resistance to air leakage or water penetration, can be determined. The sequence of testing should be specified so the effect of exposure to test conditions on other performance parameters can be accurately assessed (for example, repeat water penetration resistance tests after subjecting the specimen to design loads). Any modifications to the design resulting from the testing must be communicated to all interested parties and fully documented to ensure it is incorporated fully into the design.
Particularly for custom designs, a preconstruction mockup test should be scheduled well in advance of the final production schedule for a building, affording ample opportunity to make corrections relatively easily and less expensive. If a mockup is deemed necessary, the guide specification provides optional language for specifying mockup testing including what parts of the system are to be represented and where the mockup is to be erected. Compliance with ASTM E2099, Standard Practice for the Specification and Evaluation of Pre-Construction Laboratory Mockups of Exterior Wall Systems, for procedures and documentation required for laboratory mockups should also be required.
Deflection of glass-supporting frame members
The more the frame deflects under the load, the more stress is placed on the glass and the greater the likelihood of breakage. The typical design convention is to limit frame member deflection to maximum of L/175 of the unsupported span length (L) of up to 4 m (14 ft) in length, maximum L/240 + 6.4 mm (250 mils) at spans over 4 m; or 2L/175 at unsupported cantilevers, except when a plastered surface or dry wall is subjected to bending, the deflection shall not exceed L/360 of the span.
Uniform structural loads and testing requirements
Uniform load structural tests of the curtain wall system (in addition to deflection tests) should be conducted per ASTM E330, Standard Test Method for Structural Performance of Exterior Windows, Doors, Skylights, and Curtain Walls by Uniform Static Air Pressure Difference, subjecting the system to inward and outward acting uniform loads equal to 1.5 times the inward and outward acting design wind pressures.
Other specific mandatory requirements in this section deal with:
QA measures taken by the manufacturer, including a recommended review of the vendor's quality manual;
submittals to accompany the specification or the drawings, such the scope of required shop drawings, samples, and calculations; and
delivery and onsite storage requirements and various safeguards.
Part 2: Product
The product section describes the framing material (metals, finishes, and protective coatings), glazing materials, system configuration, and components. Fabrication requirements also should be specified to include requirements for the desired degree of factory assembly and/or glazing, mechanical fastening, and sealing of joints. It is important for all to understand the anticipated level of factory assembly and/or glazing to avoid unexpected delays in the field or costly charge backs. Additionally, special conditions such as drywall pass through glazed units need to be carefully detailed in the specifications and construction documents.
Part 2 of the guide specification lists third-party specifications like ASTM, AISC, American Iron and Steel Institute (AISI), to which different components (such as sheet and plate, extrusions, and welding rods) must conform, for aluminum, carbon steel, stainless steel, and (optionally) special alloys.