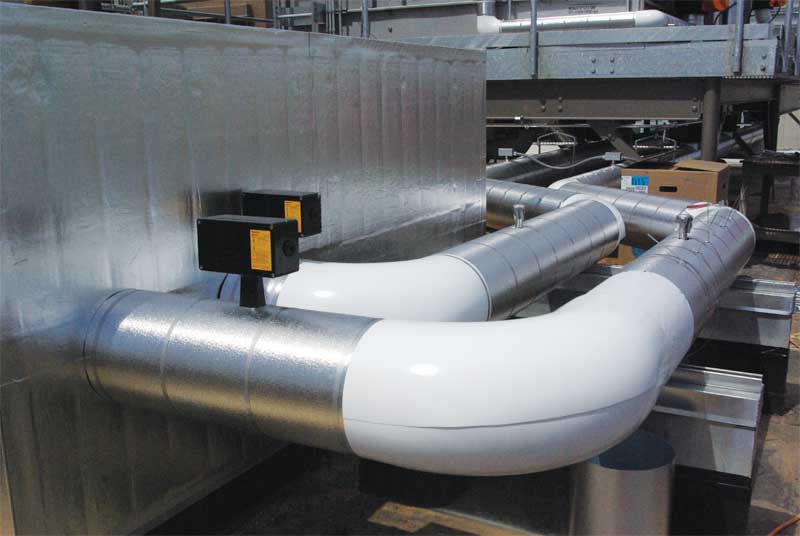 Specification missteps
The construction of a new building is a major financial undertaking for owners. For this reason, they want to ensure they are getting the most for their money—not just during the bidding and construction phases, but also during the design process.
The design team must develop a coordinated set of construction documents. At the center of these documents are the drawings, which usually receive the most attention from the building owner, and specifications—commonly ignored by the owner as they are viewed as technical, legal documents only important to the architect and contractor during the course of construction. In reality, the specification documents are equally as important as the drawings or renderings.
For some design professionals, the preparation of specifications—often drafted close to or following the completion of drawings—is a secondary concern. This can be problematic as it likely creates coordination errors between trades. Also, personnel assigned to specifying the HVAC system should understand construction materials and methods, as well as codes, regulations, and specification standards. Qualified specifiers have extensive knowledge on specifying various systems and can correctly translate a project's requirements to all of the trades and managers involved.
Mistakes occur when engineers and contractors are under pressure to optimize system performance for cost and efficiency. To accommodate external pressures and meet financial goals as well as project deliverables, value-engineering commonly occurs with commercial projects, especially when specifying mechanical insulation for HVAC systems. When projects run over budget, mechanical insulation contractors are first asked to step in and 'value engineer' the insulation to help reduce installation cost. As such, the term 'value engineering' in the mechanical insulation industry has come to mean reduce insulation thickness or even eliminate mechanical insulation on complete systems.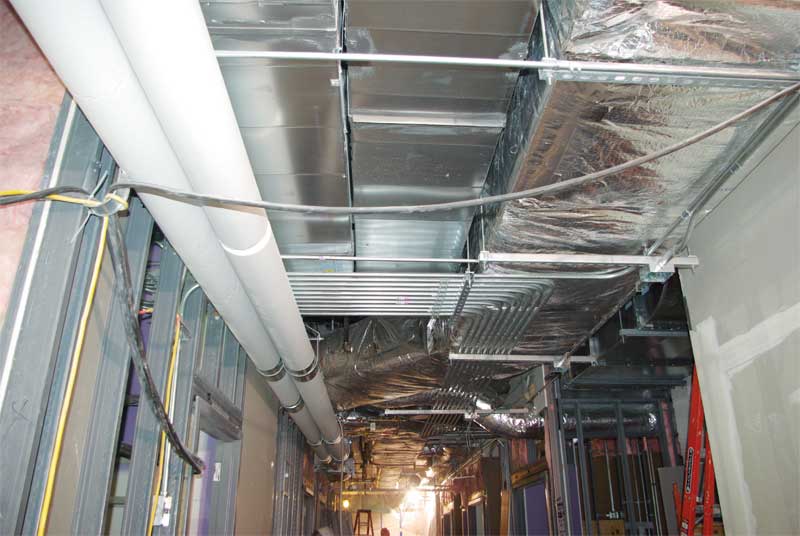 This approach may seem appealing, but the results for the building owner or manager include increases in operation cost and carbon footprint, wear and tear of equipment, possible mold growth on cold systems, and unsafe conditions for tradesmen and employees. (If the insulation thickness is below the manufacturer's recommendation or improperly installed, then the equipment is prone to wear and tear.) For example, if the insulation thickness on a hot-water pipe is below the manufacturer's recommendation or improperly installed, then the tradesmen or employees are at risk of burning themselves. Additionally, if the thickness or quality of insulation is reduced, the system does not offer the performance the application requires, causes long-term issues, and fails code requirements and regulations. If a refrigeration system is too cold and insulation was not specified to the right thickness, the insulation will condensate or freeze. If the wrong insulation is specified for a system, it will deteriorate.
Another common mistake engineers make during the specification process is the lack of communication. It is important for all design and construction team members to communicate throughout the process. With open dialogue right from the start, mechanical insulation contractors can catch specifications that may not meet code requirements and regulations during schematic design.
Lastly, specifiers should continue their education on the required codes and regulations, which vary according to the city, county, or state. Specifying can be viewed as routine, and proper consideration is often overlooked for each individual project. With every project-specific design being different, it can be risky to assume specifications are the same when working on commercial projects. Specifications should be in accordance with manufacturer recommendations along with codes and regulations. These recommendations
are regularly updated in order to meet current industry standards. It is important for specifiers to be aware of the updates as soon as they are available.