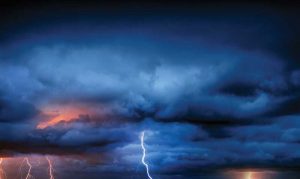 Extreme functions critical to infrastructure
Back in the United States, these physical properties were put to good use in extreme climates and roof applications. The Jardin Water Treatment Plant in Chicago, Illinois, can treat 3,785,412 L (1 million gal) of water a minute to serve Chicago and the surrounding area. The health of this community relies on this building to remain functioning, and downtime is simply not an option, even in humid summer highs or freezing winter lows. While the cellular glass serves as a redundant layer to prevent roof leaks, treatment of drinking water with chlorine and other chemicals to disinfect and remove contaminants also necessitates an insulation resistant to chemical exposure. Cellular glass uniquely solves this extreme problem.
Over 50 years ago, cellular glass insulation was embedded as part of the roof membrane system. In 2009, as the roof membrane assembly was reaching the end of its expected lifespan, the insulation samples were removed from this roof and tested by an independent third party for its performance after so many years in service. Some of these results included no sign of freeze-thaw erosion, thermal performance as claimed, and negligible moisture content. After this proven performance, the same insulation was selected for installation on the Eugene Sawyer Facility, Chicago's other mission-critical water treatment plant.
Conclusion
In Europe, United States, and around the globe, designers must consider many extremes when it comes to the roof. The compliance standards are also rising, and safety is non-negotiable while improving impact on the planet. Innovations to familiar materials such as XPS are supporting growing sustainability efforts. Meanwhile, designers are innovating roof assemblies using time-tested cellular glass to meet extreme roof performance requirements.
Materials may be considered for their ability to create better roof drainage or even retain more moisture on a roof to relieve increased pressure on storm sewers. They may require a material to provide high compressive strength to accommodate fasteners and traffic. Or they may need extreme resistance to moisture and chemicals to support an entire community with vital services. Regardless of 'extreme' demands, these materials can reach new standards without compromise.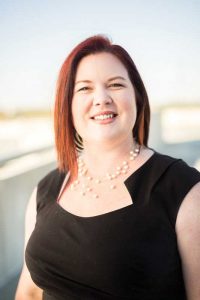 Tiffany Coppock, AIA, NCARB, CSI, CDT, LEED AP, ASTM, RCI, EDAC is the Commercial Building Systems Specialist at Owens Corning. Tiffany resides in the Dallas Fort Worth area.