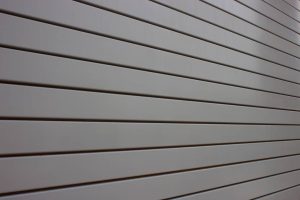 Over the years, natural disasters (specifically hurricanes and tornadoes) have been increasing in frequency and intensity, threatening the lives, businesses, and homes of countless Americans. Since these extreme weather events wreak havoc on communities big and small, rich and poor, rural and urban, the building and construction industry has and will continue to adopt new and evolving standards promoting life safety, such as the Federal Emergency Management Agency (FEMA) P-361, Safe Rooms for Tornadoes and Hurricanes: Guidance for Community and Residential Safe Rooms, and the International Code Council (ICC) 500-2014, Standard for the Design and Construction of Storm Shelters.
This is where advanced rolling steel doors designed specifically for safe room protection against life-threatening tornadoes and hurricanes shine. These doors are tested and certified to ICC 500-2014 and FEMA P-361 standards. The sleek design of newer doors on the market also allows for installation right into the precast concrete, embedding it into the infrastructure of the building, all while providing protection against high-speed projectiles and wind pressure of up to 11,970 Pa (250 psf). Occupants do not have to do anything else to secure the doors after activation—they are locked and ready to defend as soon as they are down.
While this sounds great, rolling storm doors are only as strong as the buildings surrounding and supporting them. They are also expensive, making them a significant investment for cash-strapped school districts around the country.
To keep up with the increased need for building resilience and life safety, design professionals are incorporating innovative and independently tested products manufactured to meet the above-mentioned standards while allowing for the intended use and design of the facility. An example of this comes in the form of advanced rolling steel doors for tornado and hurricane shelters.
A key feature of these doors are their ability to remain invisible until called into service, thus maximizing natural light and allowing designers to create open and airy cafeterias, classrooms, and gymnasiums that can be easily converted into an ICC 500-2014/FEMA P-361-rated safe room when needed.
In the event a storm knocks out power, the door can automatically close its 100-mm (4-in.) tall 12-gauge slats, if desired. Depending on the location, owners may want to either tie the door into a generator or other backup source of power (such as a battery for hold-open), or if the unit is in front of a bank of windows, they may want it to default to 'close,' and forgo any additional power. Any type of power loss would indicate the doors need to close.
Even during tornado-force winds, the heavy-duty, 12-gauge face flat steel curtain is held securely in the guides with specialized wind locks integrated directly in the slats, all while providing protection against high-speed projectiles and wind pressure of up to 11,970 Pa. Additionally, sound-deadening end locks made of 16-gauge aluminum reduce noise during operation. A retention groove is used to retain the slats within the guides.
These designs are meant to not only protect life and property against natural disasters, but also manmade ones. Rated to the Department of State SD-STD-01.01, Forced Entry and Ballistic Resistance of Structural Systems, specialized high-strength rolling steel doors can protect government buildings, pharmacies, cannabis dispensaries, manufacturing facilities, and other sensitive buildings from forced-entry attacks. This offers architects the flexibility to incorporate large openings or natural light using windows into designs without compromising security and life safety. The robust steel curtain features interlocking slats that compress when in the closed position, creating a smooth surface and reducing potential pry points. As an attack persists, the interlocking slats engage and prevent separation.
While these products may look like a standard rolling door to thieves, mobs, and terrorists, they can absorb persistent, violent attacks.
Conclusion
Regardless of the application, closure solutions are providing design professionals working in commercial architecture with a host of solutions to common building design issues. Each design plays a unique role in creating durable, safe, and aesthetically pleasing buildings, all with a special combination of features and finishes. The door to the future is open wide.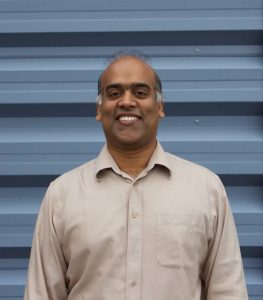 Siva Davuluri is director of product strategy for high-performance doors at CornellCookson. Davuluri has more than a decade of experience in design, development, and commercialization of new products. He graduated from North Dakota State University with a master's degree in mechanical engineering, and completed an MBA from Cornell University. Davuluri is also a member of the technical committee for high-performance doors at Door and Access Systems Manufacturers Association (DASMA) International. He can be reached at siva.davuluri@cornellcookson.com.