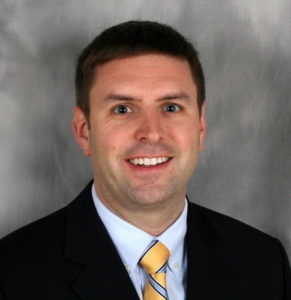 FAILURES
Deborah Slaton, David S. Patterson, AIA, and Kenneth M. Itle, AIA
Where masonry needs to be coated—for aesthetics, to protect unusually absorptive masonry, or for other reasons—breathability, durability, and adhesion are some of the important considerations in selecting the coating system and developing project specifications.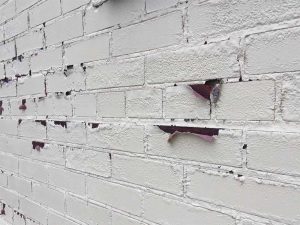 Care must also be taken to ensure the masonry substrate is appropriate for coating, and properly prepared to receive the coat. Assessment of the masonry assembly and any previous coating(s) that may be present is important to identify the work required prior to coating application. Existing distress will be concealed, but not resolved, by a film-forming coating, making it especially important to implement appropriate repairs before the coating is applied.
Application of a surface coating or penetrating sealer is not an alternative to proper pointing of mortar joints. Deteriorated, cracked, and debonded mortar joints can allow moisture to enter the masonry, leading to cracking and spalling of the brick, especially in climates where cyclic freezing and thawing occur. Even a very fine crack can allow liquid moisture to penetrate, and cracks of this dimension or larger frequently occur at separations at brick/mortar interface. Any required joint repointing work must be performed before a coating is applied.
Joints that are indicated to receive sealant require special consideration. In some cases, depending on the chemistry of the sealant and the coating, joint sealant can be installed first, followed by coating application over both the sealant and masonry. However, the cyclical movement experienced by elastomeric sealants may stress the coating system and lead to premature loss of adhesion. For this reason, it may be desirable to install color-matched joint sealant after the coating is in place. In this sequence of work, the joint in the substrate should be prepared and masked prior to the coating application, to ensure good adhesion of the sealant to the masonry substrate.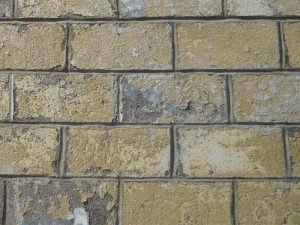 When recoating over a masonry surface with an existing coating, the adhesion, composition, and permeability of the existing coating system must be assessed. Even if the new coating system can bond successfully to the exposed coating surface, a loss of adhesion in an underlying layer can cause the entire system to fail. After assessment, any existing coatings that are debonded, deteriorated, excessively thick, impermeable, or contain hazardous materials may need to be removed. Additionally, removal of existing coatings may be necessary to identify and repair underlying distress prior to recoating.
Coatings should not be applied over dirt or other contaminants that could interfere with their bonding abilities. Therefore, masonry may need to be cleaned to remove soiling prior to coating application; cleaning is often conducted in combination with removal of existing coatings.
The opinions expressed in Failures are based on the authors' experiences and do not necessarily reflect those of The Construction Specifier or CSI.
Deborah Slaton is an architectural conservator and principal with Wiss, Janney, Elstner Associates (WJE) in Northbrook, Illinois, specializing in historic preservation and materials conservation. She can be reached at dslaton@wje.com.
David S. Patterson, AIA, is an architect and senior principal with WJE's office in Princeton, New Jersey. He specializes in investigation and repair of the building envelope. He can be reached at dpatterson@wje.com.
Kenneth M. Itle, AIA, is an architect and associate principal with the Northbrook office of WJE, specializing in historic preservation. He can be reached via e-mail at kitle@wje.com.