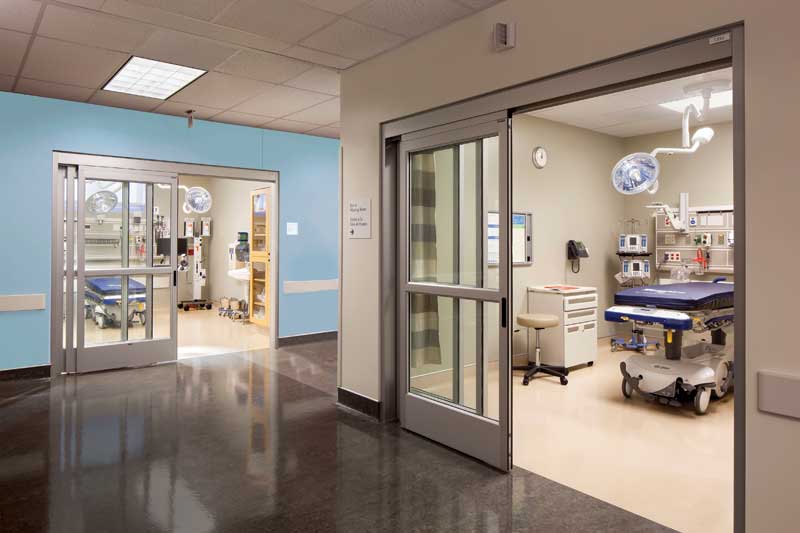 by Rick Watson
Specifiers face an important task when determining how to protect the various surfaces of high-traffic facilities. Many Buildings such as schools, sports arenas, hospitals, and manufacturing plants are very susceptible to daily wear and tear, as well as substrate damage from thorough cleanings. Being knowledgeable about the latest developments in high-performance coatings can help specifiers balance certain inherent environmental conditions with keeping up the appearance of the space, operating within budget, and meeting strict environmental requirements.
In addition to understanding the latest advancements in coating technologies, which can transform paint from a passive project material to an active problem-solver for a specifier, it is also critical to understand how durability is defined in relation to coatings to aid in selection of the right product for a given environment.
Before choosing paint products, there are many questions that need to be asked. By understanding the benefits of each paint, the specifier can achieve proper product selection for specific areas of the facility. When evaluating the durability of coatings, it is important combined data be considered, including resistance to stains, dirt and burnishing, scrubs, and washability. Then, one should look for additional features like hide (i.e. the ability to conceal new or previously painted surfaces), mildew resistance, and ease of application. Is the paint made to go on smoothly, avoiding brush and roller marks and spattering? Is there a need for special innovative technology features, such as formaldehyde reduction, odor elimination, or microbicidal properties? What type of surface preparation will be completed?
Durability is more than a scrub number or even a washability number. For instance, it is possible to have a paint that performs well under scrub (i.e. an erosion test method quantifying a coating's ability to resist repeated erosion with a stiff brush), but not in the field. The reverse is also true, in that some paints do not have the erosion required for the test, but have a long service life under the desired conditions. Many high-scrub paints can be burnished and downglossed, but still pass the test.
Specifiers have to consider all the features of a coating that add up to providing maximum durability.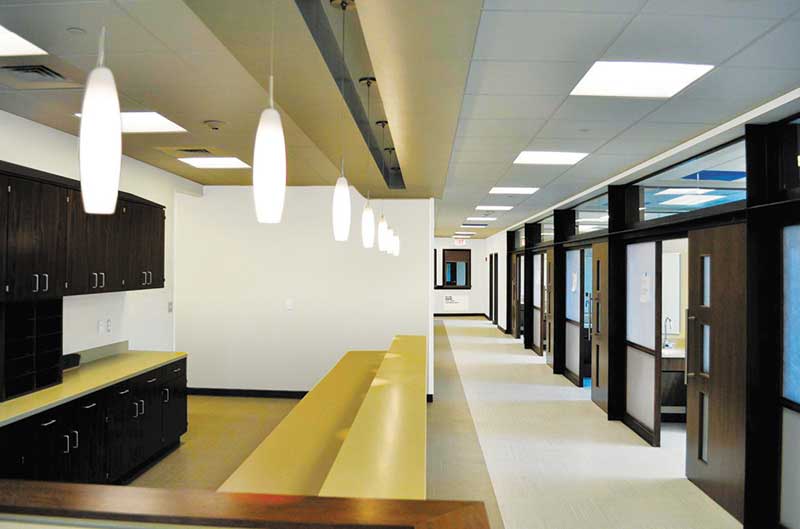 The evolution of coatings additives
Over the past few years, coating technologies have evolved to deliver greater benefits and make specifiers' jobs easier. The new generation of high-performance coatings balances aesthetics with function, offering a wide array of colors and matching capabilities for designers and an arsenal of practical applications for contractors—many of which meet the most stringent volatile organic compound (VOC) regulations. This means formulas can keep spaces visually pleasing while also addressing the issues of long-term durability.
In particular, there has been improvement in the areas of air quality and odor elimination, mildew and mold resistance, microbicidal properties, third-party emissions certification, and finish durability. Advanced technologies are changing the construction landscape and giving specifiers more innovative options to consider.
Whether the facility is commercial or residential, modern coatings can help improve air quality and reduce the presence of unpleasant odors. They do this by targeting and neutralizing airborne concentrations of formaldehyde and other aldehydes that can be released by other building materials in the space, including carpeting, fabrics, and insulation. These compounds tend to be found in recent construction, and can cause a variety of health issues to those exposed to prolonged high concentrations.
The Centers for Disease Control and Prevention (CDC) notes people who are sensitive to formaldehyde and exposed to it over a longer period of time may have symptoms such as sore throat, cough, scratchy eyes, and nosebleeds. By dissipating these common organic odors, coatings with formaldehyde-reducing technology actively help create a better indoor environment. Of course, that often depends on the concentration, the frequency of exposure, and the amount of painted surface area.
In a similar vein, the growth of mold or mildew in older construction or buildings in humid environments can produce staining, rotting, and bacterial odors. If unchecked, these issues could trigger allergies and irritation of the eyes, throat, and skin. A number of high-performance coatings include antimicrobial agents that inhibit the growth of mold and mildew on the paint film.