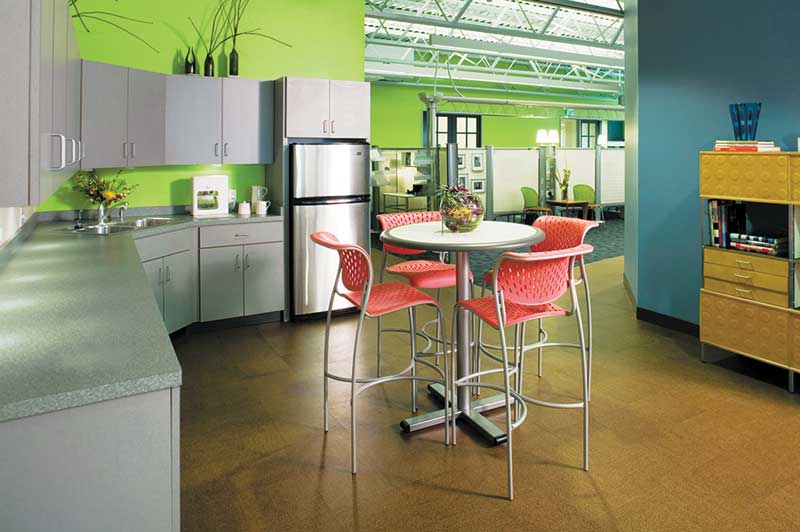 High-performance epoxies
Offering an ultra-durable, chemical- and abrasion-resistant finish, epoxies can be used to defend a variety of substrates from degradation. To correctly determine which application is right for the job at hand, one can examine the specific combination of epoxy compounds and hardeners.
For concrete masonry units (CMUs), drywall, masonry, and concrete in high-traffic areas such as hospitals, schools, and restaurants, specifiers should look for a single-component precatalyzed waterborne epoxy that offers a solvent and impact-resistant finish. These formulas are lower in VOCs than most solvent-based coatings, and can be applied over a variety of primers to produce excellent hide and coverage, which minimizes the number of coats needed. Once dry, the durable and protective film will withstand repeated cleanings.
When considering industrial maintenance environments and high-performance architectural applications, one may choose a tough, all-purpose gloss epoxy that offers essential chemical and abrasion resistance. High-performance epoxy is premeasured and easy to mix (with no induction time), featuring a one-coat, high-film build.
For direct-to-metal applications such as steel, aluminum, and masonry, where exceptional corrosion resistance is needed, a good solution may be a water-based, catalyzed epoxy resin coating that not only meets VOC regulations, but is also certified for low chemical emissions.
High-performance urethanes
Urethane additives are used in both alkyd- and water-based coatings and can offer excellent resistance to weathering and abrasion. These formulas provide maximum durability and can serve as a general-purpose maintenance enamel for interiors or exteriors in industrial environments.
Urethane alkyd enamel is easy to brush, roll, or spray and offers performance comparable to silicone alkyds. The coating can be used on prepared steel, aluminum, wood, concrete, masonry, and drywall in a variety of environments. This traditional, solvent-based formula should exceed expectations and provide optimal toughness.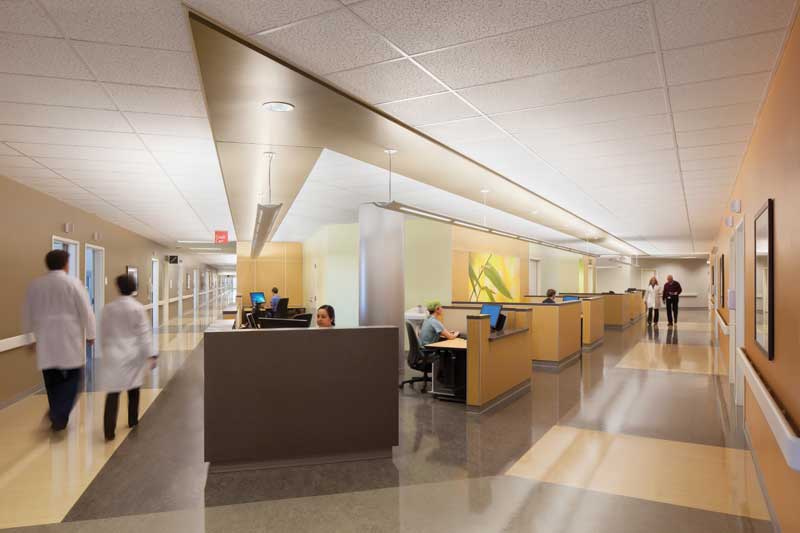 Benefits of high-performance coatings
Regardless of the specific formula, high-performance coatings stand up to heavier wear, harsher conditions, and more demanding specifications than conventional coatings. These products are never one-formula-fits-all, so the correct high-powered, job-specific coatings must be chosen.
With industry advancements and technology innovations, paint has become an active tool within the building environment. In addition to targeting specific issues like air quality, mold and mildew, and bacterial growth, the latest formulas feature enhanced staying power and durability, allowing the finish to last for years to come.
High-performance paints will contain more of the 'prime' pigments that provide color and hide than cheaper 'extender' pigments that add bulk (such as clay and calcium carbonate), but little color. They will also contain higher-quality binders, either acrylic or oil-based, which adhere to surfaces better and offer enhanced film integrity, making them more resistant to cracking, blistering, and peeling over time.
Not all components contributing to solids are equal in their performance. It is important to compare paint products of similar performance expectations. Different polymers and different pigments impart significantly different performance characteristics. One supplier of paint may use higher-quality materials and formulate a better product than one who relies solely on volume solids to differentiate products. Another vital factor relates to chemical type of solids either being defined as 'binder' or 'pigment.' Lower-performing paints tend to contain much more 'filler' pigments and less binder as well as being made with lower-quality materials.