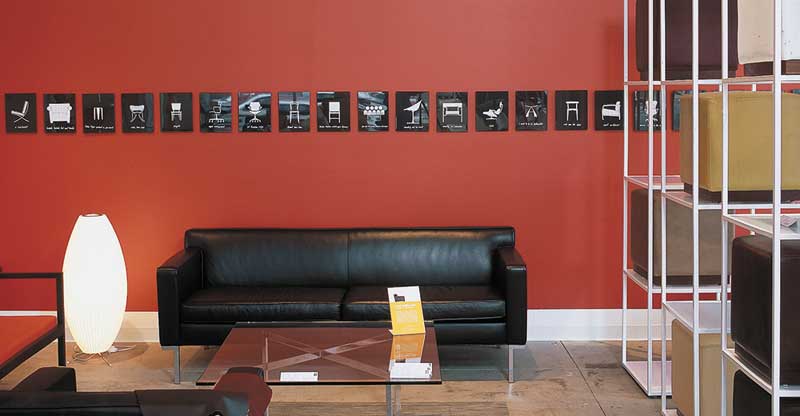 The recent introduction of microbicidal paint provides a clear benefit for many environments beyond the obvious healthcare and hospitality spaces, such as athletic facilities, schools, and residences. Some U.S. Environmental Protection Agency (EPA)-registered microbicidal paints kill 99.9 percent of disease-causing bacteria—including Staphylococcus aureus (Staph), methicillin-resistant Staphylococcus aureus (MRSA), Escherichia coli (E. coli), Vancomycin- resistant Enterococcus faecalis (VRE), and Enterobacter aerogenes—within two hours of exposure on a painted surface. The coating will also continue to kill 90 percent of bacteria on painted surfaces for up to four years when the integrity of the surface is maintained.
Perhaps of the greatest benefit to specifiers are the latest innovations in paint film durability, which surpass standard architectural coatings. Some advanced formulas are specifically designed to withstand the daily abuse and high-volume traffic of commercial, institutional, and residential buildings. A number of these coatings combine industrial-level strength with designer-like finishes to create a versatile and durable finish, suitable for use in a variety of environments.
To help determine which coating is ideal for the situation and project at hand, one must first explore the benefits and specifications of individual formulations.
High-performance acrylic coatings
Acrylics are fast-drying, waterborne coatings suitable for both interior and exterior surfaces. Acrylics are widely used in exterior paints because of their durability, clarity, resistance to discoloration at elevated temperatures, flexibility, toughness, high gloss retention, and chemical resistance. Their top-quality formulas offer great durability, color retention, and chalk resistance, meaning they will keep up appearances for years. Formulations that are 100 percent acrylic are durable and flexible, adhering well to substrates such as wood, stucco and masonry, and aluminum siding. This extends to the paint film finish, which remains flexible on drying and more resistant to cracking.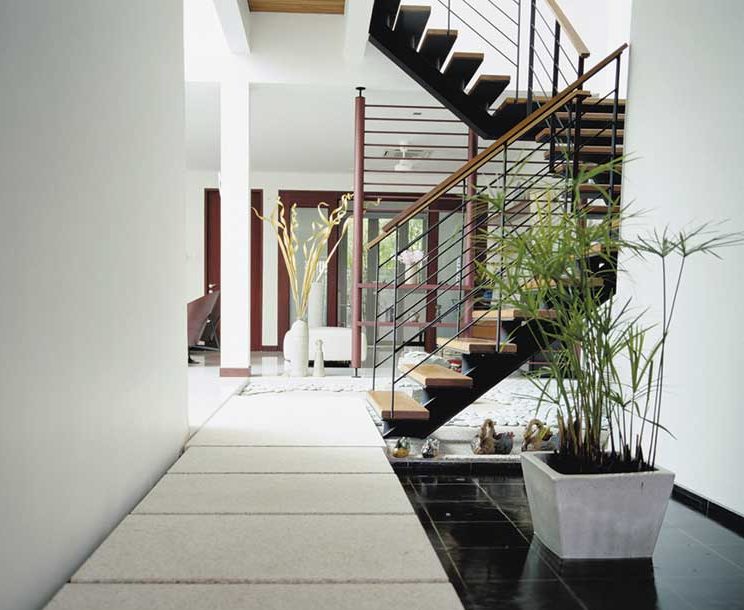 On surfaces where rust and corrosion resistance is critical, applying acrylic primer directly to structural steel, machinery, piping, or facility equipment may be helpful. This primer accepts many topcoats, including hot-solvent urethanes and epoxies, and is available in various colors, such as red-oxide, gray, and off-white. As a next step, an acrylic coating can be a good choice for interior and exterior durability. This high-performance product offers excellent weathering properties, including resistance to moisture, corrosion, and flash rust (i.e. the rapid onset of rust on a metal substrate coated with water-based paint). It is resistant to stains and many commercial cleaners, and is easy to apply by brush, roll, or spray. Additionally, some acrylic formulas meet the most stringent VOC regulations and are certified to environmental standards like Greenguard for low chemical emissions into indoor air during product usage.
For specifiers who want to minimize inventory without also minimizing performance, it is best to look for a multisurface acrylic suitable for a wide range of interior and exterior substrates. This type of coating is best for walls and ceilings where ideal surface prep and thorough cleaning are hard to achieve, especially in demanding locations like warehouses, manufacturing sites, schools, hospitals, hotels, and industrial facilities. For settings such as hospitals, which employ chemicals causing staining, the best coating selection depends on the type of chemicals used—some epoxies and high-performance acrylics can work very well on different chemicals.